Kelly Clark Wins Tignes X-Games Halfpipe!
Thu 21 March 13
It was a thrilling day for the snowboarding here at X Games Tignes; the first 6Star event on the 2013-2014 World Snowboard Tour calendar.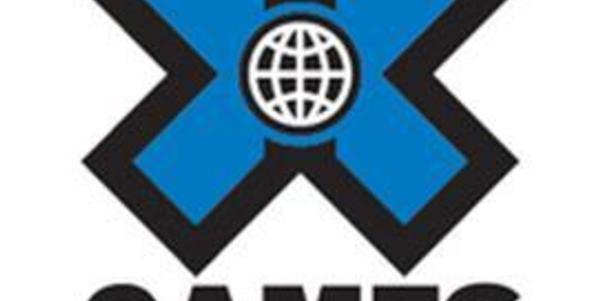 With two days of practice behind us, it was today that the events kicked off. The weather made it a challenge this evening for both men's halfpipe eliminations and women's halfpipe finals; but even with the wind and snow that graced the Tignes halfpipe venue, the competition was still spectacular to watch.
The evening started off with men's eliminations and saw USA's Louie Vito qualifying first with a 90.66. His run included a powerful frontside Double 900 indy to a backside Rodeo 540 Melon to a frontside double 1080 indy to a cab Double 1080 indy and an ally oop indy 720 for his last hit in the pipe. Of the sixteen invited athletes only seven others would be seeing the lights of the pipe with Vito in the finals, familiar names such as Lago, Podladtchikov, Haller and Mitrani made the cut, as well as the World Snowboard Tour's 2013 Overall Champion Peetu Piiroinen from Finland. Although it was an important night for the men, the women's event is what the crowd was here to see.

With high winds and heavy snow accumulation in the pipe, the women battled to get onto the podium this evening and the U.S.A. was able to claim all three spots on the podium. With her 62nd career win it was the World Snowboard Tour's Halfpipe champion Kelly Clark who took gold with an 87.66. Her run consisted of her signature frontside 1080 indy, cab 720 mute-grab, frontside indy, backside 540 mute-grab and finally a frontside 540. This was Clark's second gold this season with her win at the 6Star X Games Aspen. Clark also recently won the 6Star Burton U.S. Open in Vail Colorado, claiming her 3rd World Snowboard Tour title here.

Kelly commented: ''Tonight was a very challenging night, in the midst of the snowstorm…I was pleased with how I rode and got the win. It's great that at the last event of the season for us, we get that head start on the World Snowboard Tour for next season, it brings confidence. I was hoping to dig deeper into my bag of tricks tonight, but conditions didn't permit it. To me it was a great way to end winter and let's see what the next one will bring!''

It was the second time that Elena Hight has won silver this season, with her first at X Games Aspen where gain she stood next to clark and gain tonight. She received an 85 for a method air to a frontside 720 to a cab 720 to a frontside 900 and a backside 900 on her last hit. Even with the the lackluster conditions "The halfpipe was awesome. Frank [Wells] and SPT did a really great job of building it." said Hight, "The wind and the snow were definitely a factor and I am just happy that I put down a run. I am so happy and I am stoked to end my season on a good note. I didn't do the run I wanted to do with conditions like this just to be able to land a run clean and I was able to land a front 9 which I haven't done all season in a contest so that feels good."

Arielle Gold won bronze with an 83, and was only her second X Games appearance; she recently won a bronze at the 6Star X Games Aspen earlier this year when competing as an alternate. Her Tignes run this evening consisted of method to a frontside 540 melon to a backside 540 mute-grab to a frontside 720 stale and a backside 720. "I am really excited about this" said Gold, "I think I might have been a little bit more excited in Aspen, just the vibe of being in my home state and everything. The weather was better so I was a bit happier with my riding there. Under the tricky circumstances I think it all went really well. I am stoked to be on the podium with these two amazing girls."

The 6Star, X Games Tignes continues tomorrow with Men's Halfpipe finals starting at 6:30 CET.

For more information please visit: www.worldsnowboardtour.com
Next Story
"Snow sure, true boarders' moonscape Great all-round resort with something for everyone, no matter what your ability. However, watch out some for long lift queues and crowds during school holidays and weekends."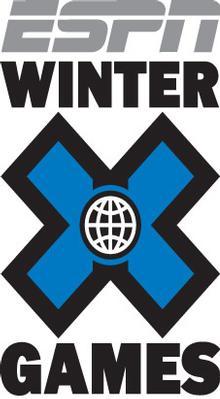 20-22 March 13
The winter X Games returns to tignes for 2013 season.
Mens Big-Air Leaderboard
1. Parrot, Maxence (766.67)
2. Hansen, Kim Rune (705.01)
3. Tonteri, Roope (655.50)
4. Kotsenburg, Sage (640.91)
5. Truchon, Antoine (602.84)
Mens Halfpipe Leaderboard
1. Gold, Taylor (882.80)
2. Bretz, Greg (858.51)
3. Hiraoka, Taku (847.16)
4. Hirano, Ayumu (833.53)
5. Vito, Louie (713.54)
Mens Slopestyle Leaderboard
1. McMorris, Mark (968.03)
2. Sandbech, Stale (916.33)
3. Parrot, Maxence (905.33)
4. Thorgren, Sven (802.90)
5. Kotsenburg, Sage (785.45)
Womens Halfpipe Leaderboard
1. Clark, Kelly (1000.00)
2. Kim, Chloe (867.90)
3. Bleiler, Gretchen (851.23)
4. Farrington, Kaitlyn (796.03)
5. Gold, Arielle (773.27)
Womens Slopestyle Leaderboard
1. Anderson, Jamie (966.67)
2. Rukajärvi, Enni (883.43)
3. Norendal, Silje (826.98)
4. Derungs, Isabel (816.28)
5. Pancochova, Sarka (805.10)
Advertisement