EMIL ULSLETTEN WINS 5STAR SHRED SHOW SLOPESTYLE!
Sat 20 April 13
Today marked the wrap up of the Monster Energy Shred Show Slopestyle, the first Canadian 5Star World Snowboard Tour event of the 2013-2014 season.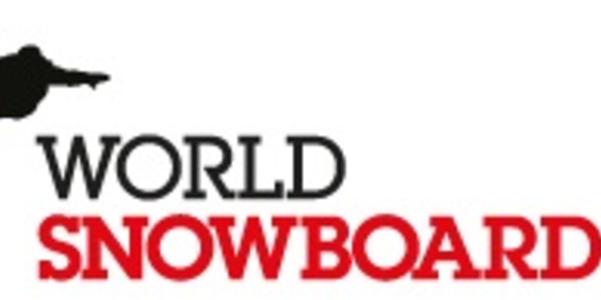 Weather made it difficult for riders to fully utilize the massive Slopestyle course located in the Blackcomb terrain park. As the day went on, the weather cleared up enough for riders to throw down some impressive runs to try and claim the $15000 top prize.

With an 84.50 it was Norway's Emil Ulsletten who was atop the podium. His run consisted of a blunt 270 on the down rail, 50/50 frontside 360 with a tuck knee grab on the step down, a frontside double 10 on the first kicker, a backside 360, and a back 9 to cab double 9 on the last feature. Ulsletten Qualified in 10th place with a 68.8; just sneaking into the finals.

In second was Eric Willett from the USA with an 83.33. Willett's run consisted of a front 270 on the down rail, a boardslide front 270 on the Pole, a front double 10 to front board to fakie out on the rail, and a switch- back 9 to back 7 on the last jump.
Willett won the 6Star Billabong Air & Style Innsbruck earlier this season.

Tyler Nicholson from Ontario, Canada was able to round off the podium. He did a Gap front board on the down flat down, a nose tail 450 off, a cab double 10 on the first jump, a switch tail 450 on the up rail. On the second jump he did a back 10 double to a front 10 on the last jump. His run scored him a 78.33.

The Snowboarding Action will continue tomorrow night in the heart of the village with the Monster Energy Shred Show Big Air. Accompanied with live music on the main stage, this event will no doubt have the largest crowd of the festival. Make sure to watch the live scoring at http://live.eim-solutions.com/mss2013

Emil Ulsletten: " The jumps and rails were really, really good, but the weather made it tough to complete a whole run, it was really fun. I am really really happy! This year has not been the best for me for contests, I needed this one!"

Eric Willett: "The Slopestyle course was good, we definitely had to deal with some interesting weather all day but it worked out, finals turned out really good, it was a bit slushy but that's that springtime is all about. I am stoked on my run and am glad I ended up on the podium. "

Tyler Nicholson: "This slope contest is by far the best I have ever entered, just because of the organization was so good, it was more based on what the rider's wanted, they were willing to switch it up if we didn't like it. The course is just unreal, the jumps were so good and the rails were Gnarly."

RESULTS:
1. Emil Ulsletten 84.50
2. Eric Willett 83.33
3. Tyler Nicholson 78.33
4. Spencer Link? 73.50
5. Maxence Parrot? 72.50
6. Eric Beauchemin 66.83
7. Brett Moody 58.83
8. Jeremy Thompson? 46.33
9. Jon Versteeg 37.17
10. Charles Reid? 15.00

To follow the World Snowboard Tour 2013-2014 season visit:www.worldsnowboardtour.com
Next Story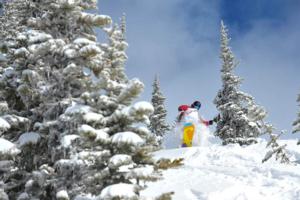 "Major riding for all styles and all levels, especially backcountry and amazing park and pipes.But take note: lift queues can be very long, especially at Easter and Christmas. Avoid major holidays if an option and Sundays are quieter than Saturdays, especially on Blackcomb. Great summer riding on Blackcomb Glacier."
Mens Big-Air Leaderboard
1. Parrot, Maxence (680.23)
2. Tonteri, Roope (655.50)
3. Truchon, Antoine (602.84)
4. Thorgren, Sven (602.06)
5. Sandbech, Stale (563.53)
Mens Halfpipe Leaderboard
1. Gold, Taylor (882.80)
2. Bretz, Greg (858.51)
3. Hiraoka, Taku (847.16)
4. Hirano, Ayumu (833.53)
5. Vito, Louie (713.54)
Mens Slopestyle Leaderboard
1. McMorris, Mark (968.03)
2. Sandbech, Stale (916.33)
3. Parrot, Maxence (905.33)
4. Thorgren, Sven (802.90)
5. Kotsenburg, Sage (785.45)
Womens Halfpipe Leaderboard
1. Clark, Kelly (1000.00)
2. Kim, Chloe (867.90)
3. Bleiler, Gretchen (851.23)
4. Farrington, Kaitlyn (796.03)
5. Gold, Arielle (773.27)
Womens Slopestyle Leaderboard
1. Anderson, Jamie (966.67)
2. Rukajärvi, Enni (883.43)
3. Pancochova, Sarka (845.16)
4. Norendal, Silje (831.27)
5. Derungs, Isabel (816.28)
Advertisement