Maxence Parrot Wins Shred Show Big Air!
Sun 21 April 13
Tonight saw the largest crowds of the week with the heart of Whistler village packed for the final event of the Monster Energy Shred Show Snowboard Big Air.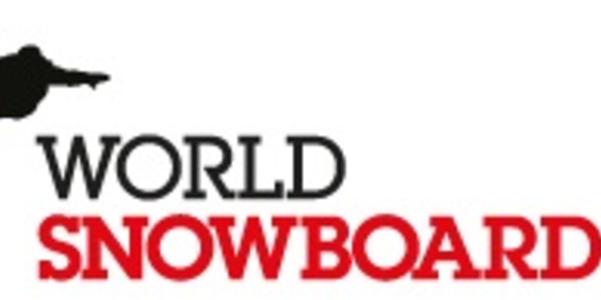 Of the ten men who qualified for the finals earlier in the night, it was Canada's Maxence Parrot who took the win with an impressive 96.50 for a near perfect backside Triple Cork 1440 Mute grab; and will be going home with $15000.
Parrot who also placed 5th in Friday's 5Star Slopestyle contest commented on his winning trick, "I was really surprised to stomp the triple the first try, I brought it around very fast but it was difficult." said Parrot, "I am only use to doing it on a lot bigger jumps than this one." He added. Parrot won a silver medal in Slopestyle at the 6Star X Games Aspen this past January as well as taking first place at the O'Neill Evolution Big Air the week before.

Standing next to Parrot on the podium was Kim Rune Hansen from Norway who executed an impressive switch backside double cork 1260 mute grab on his second run that scored a 93.25. Hansen took 3rd place at Austria's 5Star Spring Battle last month. Rounding off the podium was Justin Morgan from the USA. Morgan scored a 90.25 for a switch backside double cork 1260 stalefish.

The 5Star Monster Energy Shred Show has come to and end and we look forward to seeing the sponsors, athletes and crowds in Whistler this time next year for what will surely be another spectacular showing of snowboarding talent.

Kim Rune Hansen: "The event was super sick this year and the jump was super nice, conditions were great, a little rain the speed was still consistent so everything was good."

Justin Morgan: "I thought the jump was perfect, it was such a good jump for progression, all night everyone was having fun, I was having fun, it could not have been better. I got to say, I look forward to this event every year because this event is so big, the jumps are huge and the riders are so much fun to ride with, I love it."

Maxence Parrot: "I think the event is great, Big Air is always a show, there is a good crowd, the music is right there which is pretty insane. The crowd is pretty nuts, they're screaming, that is what makes the contest really fun. Big Air is always fun because you only have one hit so its all in, you give all you have. This being a 5Star event really gets all the pro riders here evolving the contest and making it harder, for me whistler is the best place ever, maybe in Canada."


1. Maxence Parrot 96.50
2. Kim Rune Hansen 85.75
3. Justin Morgan 90.25
4. Sage Kotsenburg 87.00
5. Matts Kulisek 80.25
6. Carlos Gerber 79.25
7. Emil Ulsletten 77.00
8. Darcy Sharpe 62.50
9. Eric Willett 23.25
10. Nicholas Julius 12.75


Suggested Tweet: @maxparrot wins 2013 @snowboardtour @monsterenergy #bigair @WSSF #shredshow


To follow the World Snowboard Tour 2013-2014 season visit:www.worldsnowboardtour.com
Next Story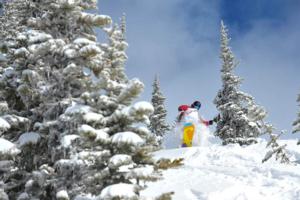 "Major riding for all styles and all levels, especially backcountry and amazing park and pipes.But take note: lift queues can be very long, especially at Easter and Christmas. Avoid major holidays if an option and Sundays are quieter than Saturdays, especially on Blackcomb. Great summer riding on Blackcomb Glacier."
Mens Big-Air Leaderboard
1. Parrot, Maxence (766.67)
2. Hansen, Kim Rune (705.01)
3. Tonteri, Roope (655.50)
4. Kotsenburg, Sage (640.91)
5. Truchon, Antoine (602.84)
Mens Halfpipe Leaderboard
1. Gold, Taylor (882.80)
2. Bretz, Greg (858.51)
3. Hiraoka, Taku (847.16)
4. Hirano, Ayumu (833.53)
5. Vito, Louie (713.54)
Mens Slopestyle Leaderboard
1. McMorris, Mark (968.03)
2. Sandbech, Stale (916.33)
3. Parrot, Maxence (905.33)
4. Thorgren, Sven (802.90)
5. Kotsenburg, Sage (785.45)
Womens Halfpipe Leaderboard
1. Clark, Kelly (1000.00)
2. Kim, Chloe (867.90)
3. Bleiler, Gretchen (851.23)
4. Farrington, Kaitlyn (796.03)
5. Gold, Arielle (773.27)
Womens Slopestyle Leaderboard
1. Anderson, Jamie (966.67)
2. Rukajärvi, Enni (883.43)
3. Norendal, Silje (826.98)
4. Derungs, Isabel (816.28)
5. Pancochova, Sarka (805.10)
Advertisement