MOREBOARDS Stubai Premiere 2013!
Fri 12 July 13
Limited Early Bird Packages are now available for the 2013 Moreboards Stubai Premiere!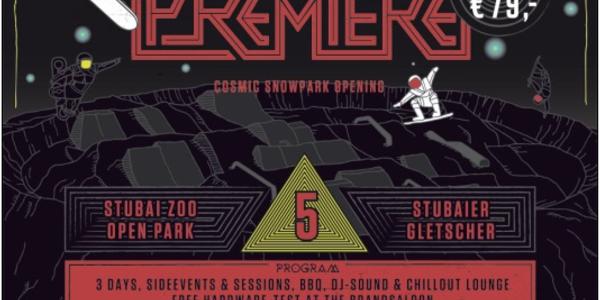 From October 18-20, 2013 the
Stubai
Zoo terrain park on the
Stubai
Glacier in Tyrol, Austria will kick off the new season with the
MOREBOARDS
Stubai
Premiere. The three-day opening offers free demos and many highlights in the park. With a musical lineup including
Cyberpunkers
, Drunken Masters, Sentinel Sound and many more artists, party people will also get their money's worth. If you're already planning your
Stubai
Premiere experience, you can save money now by booking one of the "Early Bird" Packages.
Winter's coming faster than you think. With a mix of time-honored traditions and new highlights, the
snowpark
on the
Stubai
Glacier kicks off the winter season from 18-20 October 2013. The fifth annual
MOREBOARDS
Stubai
Premiere will once again pack in all kinds of jam sessions, coaching, and contests. Participation in all on-slope events is free of charge.
In the Brand Saloon over 40 companies will offer their brand-new products for free demos. The
MOREBOARDS
Stubai
Zoo, with lines for every skill level, will remain open to the public throughout the event. And a few pros are sure to show up, too.
Cyberpunkers
, Drunken Masters and Sentinel Sound confirmed
Neustift
in
Stubaital
will bounce this weekend. For two evenings, parties will rock at diverse locations, on multiple floors and in the pool. An interesting musical mix with the diverse influences of
Cyberpunkers
, Drunken Masters, Sentinel Sound and many more is planned.
Limited "Early Bird" Packages
The tourist office
Stubai
Tirol is now offering various packages including accommodation, lift tickets and party access from 79
euros
that are easy on the pocketbook. Early bookers can receive a limited "Early Bird" Package with extra discounts.
Next Story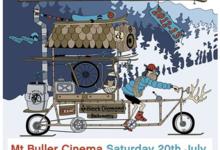 Fri 19 July 13, Mount Buller, Australia
The Backcountry Film Festival promotes the work of grassroots filmmakers who tell compelling and entertaining stories of backcountry, non-motorised recreation and environmental preservation.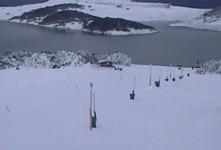 Tue 23 July 13, Falls Creek, Australia
Falls Creek has been in the middle of a perfect storm for days.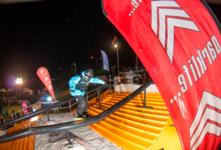 Tue 30 July 13, The Remarkables, New Zealand
An anticipated huge crowd will be in for a night of pure adrenalin when motocross meets freestyle for the highly-anticipated Parklife Invitational.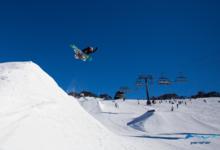 Thu 01 August 13, Perisher, Australia
Design the PlayStation Slopestyle Park and Perisher will Build It!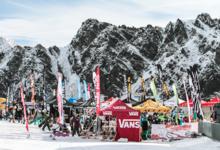 Mon 05 August 13, Kaunertal, Austria
How can anyone think about Winter in the middle of August?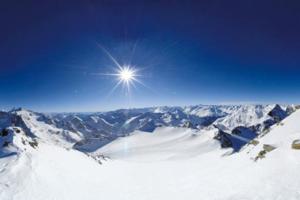 "Open from September until June, and a great choice for an early or snow sure shred. Good open flat runs, but can get crowded at weekends."
Advertisement