Billy Morgan Lands Triple Cork at Mile High 2013!
Wed 28 August 13
Billy Morgan laid down an incredible run that saw him land the first triple cork on Australian soil at this year's Mile High Slopestyle event.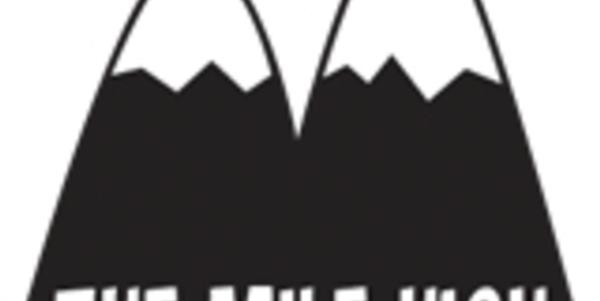 Perfect conditions greeted the rider for the final of the Slopestyle event which saw Gjermund Braaten (NOR) claim the title with a perfect amazing display of technical riding. Billy narrowly missed out in the Slopestlye with his run that contained a Backside Rodeo, Cab Double under flip and a Backside Triple 1440. Billy triple makes him one of only a handful of competitors to have landed the trick in a World Tour Slopestyle event.
If silver wasn't enough of a result for Billy he went on to take first place in Big Air 4* event another fantastic result that bodes well for the coming season!
In the Woman's Slopestyle event Silje Norendal (NOR) finished first and was well ahead of the field for the event. Silje run even included a frontside 7 cork on the last large 60ft + jump.
The Mile High event for 2013 proved to be another great event on the World Snowboard Tour!
Next Story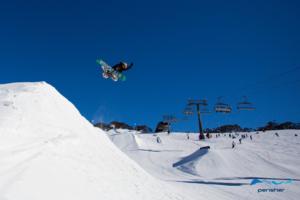 "Good freeriding"

26-28 August 13
the mile high by carlton dry comes to Perisher pfr this 4 Star Slopestyle event.
Mens Big-Air Leaderboard
1. Parrot, Maxence (766.67)
2. Hansen, Kim Rune (705.01)
3. Tonteri, Roope (655.50)
4. Kotsenburg, Sage (640.91)
5. Truchon, Antoine (602.84)
Mens Halfpipe Leaderboard
1. Gold, Taylor (882.80)
2. Bretz, Greg (858.51)
3. Hiraoka, Taku (847.16)
4. Hirano, Ayumu (833.53)
5. Vito, Louie (713.54)
Mens Slopestyle Leaderboard
1. McMorris, Mark (968.03)
2. Sandbech, Stale (916.33)
3. Parrot, Maxence (905.33)
4. Thorgren, Sven (802.90)
5. Kotsenburg, Sage (785.45)
Womens Halfpipe Leaderboard
1. Clark, Kelly (1000.00)
2. Kim, Chloe (867.90)
3. Bleiler, Gretchen (851.23)
4. Farrington, Kaitlyn (796.03)
5. Gold, Arielle (773.27)
Womens Slopestyle Leaderboard
1. Anderson, Jamie (966.67)
2. Rukajärvi, Enni (883.43)
3. Norendal, Silje (826.98)
4. Derungs, Isabel (816.28)
5. Pancochova, Sarka (805.10)
Advertisement