Snowboxx returns in 2014!
Wed 28 August 13
SNOWBOXX RETURNS FOR AN INCREDIBLE SNOWSPORTS & MUSIC FESTIVAL EXPERIENCE IN ARINSAL ANDORRA!
Tickets are now on sale at www.snowboxx.com for Europe's most affordable snow and music festival!
After a phenominal launch in 2013 that saw tickets selling out in just ten weeks, Snowboxx returns next year to firmly assert itself as the ultimate snow and music festival within Europe. Realising the demand at the inaugural event for an affordable holiday that combines skiing and snowboarding with ground breaking music, organisers have now doubled the capacity and increased the programme to offer more than any other winter festival on the circuit. Curated by the pioneers of music holidays, Mainstage Travel, Snowboxx takes place 23rd to 30th March, in Andorra, delivering an incredible experience for revelers both on and off the slopes. 2014 will a see a bigger and more ambitious Snowboxx with a huge line-up of world renowned acts, bespoke accommodation and plenty of surprises all for super low prices that start at just £199.99 including lift pass. Tickets are now on sale from the official website.
Snowboxx 2013 Snapshot from Snowboxx on Vimeo.
Snowboxx 2014 combines the thrills and excitement of a snow holiday and music festival, presenting a myriad of events that create the soundtrack to the stunning Pyrenees Mountain backdrop. Last year's hugely popular Panoramix stage will return to the heart of the action, which last time round featured the likes of Pedestrian, Roses Gabor and The Other Tribe as well as an incredible fire display by world class skiers. 2014 will see the programme propelled onto new heights with the biggest DJs in the world set to play out across the mountain slopes.
The high altitude main stage, only accessible by a late night gondola, will host an even more impressive and eclectic line-up of world renowned DJs who are set to raise temperatures in this beautiful and unrivalled location. More music will be supplied apres ski by Snowboxx Residents and clubbing partners on the Panoramix and Pal terraces. The Party In The Park will have DJs pumping out tunes as hungry revelers recharge by the BBQ and the pros take to the Vallnord Snowpark. Next year hosts a secret second stage to be announced soon featuring more DJs combined with a fancy dress party twist. Arinsal and La Massana's bars and clubs will be teaming up with Snowboxx to provide further action including legendary steak restaurant come club, Surf, Ciscos supplying Fajitas by day and house by night, a bowling alley and cocktail bar Blow, Apres ski bar and club El Cau, plus so much more to be announced very soon.
Famed for its deep snow and high altitude, Andorra welcomes the return of
Snowboxx
and offers fantastic ski and snowboard conditions for all skills levels. Snow enthusiasts are spoiled for choice with Andorra's fantastic selection of ski areas on the slopes of
Arcalis
,
Arinsal
and Pal and beginners will be up to scratch in no time with the ski and snowboarding lessons available through the
Snowboxx
website. For the first time
Snowboxx
will be offering day trips and ski passes to the nearby resort of
Grandvalira
, one of the biggest ski resorts in the world and will allow festival goers to ski the whole of Andorra!
At the bottom of the slopes
Snowboxx
takes over
Arinsal
and a new location for 2014, La
Massana
, another of Andorra's most beautiful towns. The area is a tax haven and means that everything from food and drink to ski hire is wallet friendly and helps to keep the
Snowboxx
experience an incredibly affordable one. Trips to local shops have been
organised
for this year as well as discounts for wristband holders at department stores, local restaurants and a spa! Plus for the first time revelers can kick back with some alpine yoga sessions and take in the breathtaking landscape.
As with
Mainstage
Travel's summer packages, holiday makers are treated to the best the parties and events the area has to offer as well as a a range of accommodation that is tailored to each individual's requirements.
Snowboxx
has even more options available for 2014 thanks to the addition of La
Massana
and offer a range of chalets and apartments along with 2 star to luxury 4 star hotels that round off this unique music holiday package. Transfers, equipment hire and lessons can all be booked on the
Snowboxx
booking page, making it even easier to book an amazing and affordable experience with the ultimate snow and music festival. Tickets for
Snowboxx
start from £199.99 with accommodation, lift pass and festival wristband for six nights and are available from the
Snowboxx

website
. Flights will also be added to the packages from September taking them up to a minimum of just £329.99.
Sun
23rd
- Sat
29th
March
6 nights hotel / lift pass / festival wristband: £199.99
Mon 24th - Sun 30th March
6 nights hotel / lift pass / festival wristband: £199.99
Sun 23rd - Sun 30th March
7 nights hotel / lift pass / festival wristband: £219.99
Next Story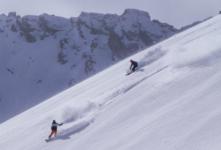 Thu 29 August 13, Coronet Peak , New Zealand
Skiers and boarders at Canterbury's Mt Hutt, and Coronet Peak and The Remarkables in Queenstown are revelling in beautiful fresh powder following 24 hours of cold temperatures and snow dumps.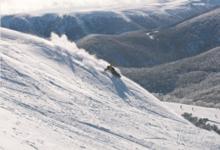 Tue 03 September 13, Falls Creek, Australia
The moment you've all been waiting for has come... the 2014 Hero Pass is on SALE NOW. This is the only two resort season pass in the country and is valid at Hotham and Falls Creek.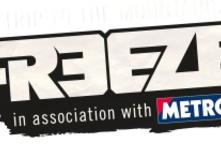 Tue 03 September 13
Freeze is back for 2013! Get down to Clapham Common between 27th Nov – 1st Dec and you'll find yourself on London's only mountainside!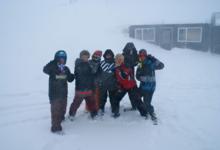 Wed 04 September 13, Mt Hutt, New Zealand
A combination of drifting snow and poor visibility has lead to Canterbury's Mt Hutt ski area closing the access road with a total of 316 guests still on the mountain.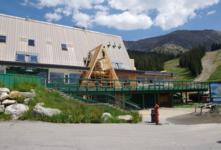 Wed 04 September 13, Arapahoe Basin, USA
Arapahoe Basin is investing in snowmaking upgrades, a new snowcat and a remodel of Alley Bar & Grill for the 2013-14 Season.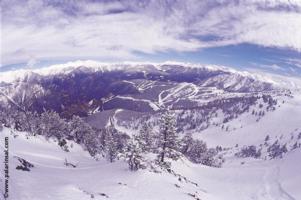 "Pretty quiet, suitable for beginners"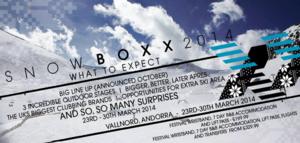 23-30 March 14
SNOWBOXX RETURNS FOR AN INCREDIBLE SNOWSPORTS & MUSIC FESTIVAL EXPERIENCE IN ARINSAL ANDORRA!
Advertisement