Real snow slope comes to London this week!
Wed 23 October 13
'London Snow' including the Slide2Sochi Roadshow hits Covent Garden less than four months before the 2014 Winter Olympics.
As excitement builds for next year's Winter Olympic Games in Sochi, skiing and snowboarding comes to Central London this week as the first ever 'London Snow' event, including the 'Slide2Sochi Roadshow', turns Covent Garden into a winter wonderland and gives people a chance to try skiing and snowboarding on a 5 metre by 10 metre real snow slope from Thursday 24th October to Sunday 27th October.
Sponsored by Austrian ski resort Obergurgl-Hochgurgl, The Snow Centre at Hemel Hempstead, Snow+Rock and Snowsport England; London Snow and the Slide2Sochi Roadshow will bring the ski slope, which is made up of 10 tonnes of real snow, into the centre of Covent Garden and give hundreds of people the chance to give skiing or snowboarding a go for the first time with a 15 minute TRY skiing or snowboarding session with fully qualified instructors.
London Snow and the Slide2Sochi Roadshow is part of a drive by Snowsport England to give more people the chance to get into skiing and snowboarding as excitement builds around the Winter Olympics which take place in Sochi, Russia next February. The Slide2Sochi Roadshows are currently touring the country and have to date given hundreds of people the chance to try snowsports and once caught the bug, take up a GO SKI GO BOARD course which is a six hour all inclusive course which can be taken at any participating ski or snowboard centre in England.
Great Britain's Halfpipe Snowboarder and Sochi 2014 hopeful Dom Harington will be opening London Snow including the Slide2Sochi Roadshow on Thursday as well as giving tips to the public alongside The Snow Centre's ski and snowboard instructors. All participants will be given a goody bag courtesy of Snow+Rock and the chance to have their say on what they think about trying skiing or snowboarding in the GO SKI GO BOARD video gondola.
Tim Fawke, CEO of Snowpsort England said: "Bringing the Slide2Sochi Roadshow into the centre of London is an exciting opportunity for us to spread the word about skiing and snowboarding, and by teaming up with London Snow, actually giving members of the public the chance to try snowsports for free. We hope that hundreds of people will get the chance to get on the slope over the four days and that many of them will decide to carry on at their local slope."
Leo Holzknecht from Obergurgl-Hochgurgl in the Austrian Alps said of the event: "UK and especially London wintersports enthusiasts like the atmosphere in our family friendly resort Obergurgl-Hochgurgl.This event is the perfect kick off for the winter season in London and together with our partners from the The Snow Centre, we're looking forward to bringing some winter directly to Covent Garden only a couple of weeks before our official start of the season".
Ian Brown, Managing Director at The Snow Centre, Hemel Hempstead said: "I am delighted to be able to bring real snow into London for this event and support a number of partners we work with. It's a great opportunity for people to get a little taste of skiing and introduce them to snowsports. As we are only 30 minutes from London and the closest indoor real snow slope, I hope people will then visit us and subsequently book a snowsports holiday!"
London Snow including the Slide2Sochi Roadshow runs from Thursday 24th October to Sunday 27th October 2013 on the East Piazza opposite the Royal Opera House with opening hours as follows:
Thursday 24th October – 11am to 7pm
Friday 25th October - 11am to 6pm
Saturday 26th October - 10.30am to 6pm
Sunday 27th October - 12 noon to 5pm
For more information visit www.slide2sochi.org.uk and on Twitter #londonsnow and #slide2sochi
Next Story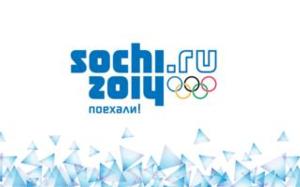 7-23 February 14
Sochi in Russia will be the host of the 22nd Winter Olympiad!
Advertisement