BANFF MOUNTAIN FILM FESTIVAL RETURNS TO THE UK!
Tue 10 December 13
2014 UK AND IRELAND BANFF MOUNTAIN FILM FESTIVAL WORLD TOUR RETURNS FROM 30TH JANUARY TO 10TH MAY 2014!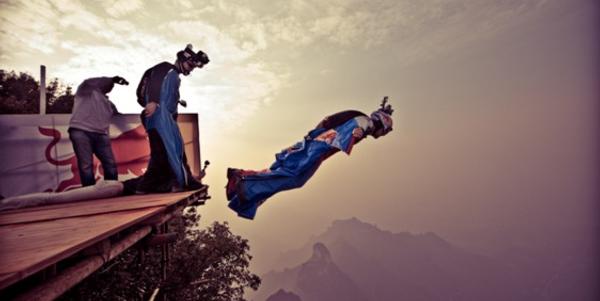 Big Screen, Big Stories: Travel the world and experience some inspirational, exhilarating and unforgettable adventures from the comfort of your theatre chair at the Banff Mountain Film Festival World Tour, returning to the UK and Ireland from Jan 30th-May 10th 2014.
Now in its fifth edition, the 2014 UK & Ireland Banff Tour is the biggest tour to date - 56 screenings will be showing at 40 locations, including 12 new venues.
The festival showcases the best of the latest films from the global mountain sports community including climbing, alpinism, mountain biking, adventure travel, skiing and kayaking. New activities to the line-up this year are base-jumping, surfing and trail running.
The diverse film programme is selected from the 360 films, including award-winners and audience favourites, entered into the prestigious Banff Mountain Film Festival held in the Canadian Rockies in November 2013.
The Tour is much more than a series of incredible film nights. It brings together people with all kinds of outdoor passions who come back every year to enjoy the fantastic community feeling and leave with new enthusiasm and inspiration for their own next adventure.
With the increased number of venues plus increased size of venues, the expected audience figure is 28,000 (compared to 18,500 in 2013) – 6,000 of those will be from London's outdoors community who will enjoy a night of adrenalin in the atmospheric Union Chapel, Islington which now has nine screenings and three different film programmes.
The World Tour travels the globe every year, visiting more than 400 communities and over 40 different countries from Australia through to Antarctica, being enjoyed by more than 300,000 people.
2014 Highlights include:
Heaven's Gate
Best Film Mountain Sports
A group of wingsuit pilots gather at Tianmen Mountain in China, the birthplace of the dream of human flight, to attempt an intimidating feat – flying through the sacred site known as Heaven's Gate, an archway carved out of the mountain. As Jeb Corliss drops from a helicopter and soars toward the opening, nearly a half-billion people hold their breath.
High Tension
Best Film Mountain Culture
Flying fists, obscenities, and death threats at 23,000 feet? Is this the new Everest reality? This film takes a closer look at the 2013 incident at Camp II that made international headlines and had climbers Ueli Steck, Simone Moro, and Jonathan Griffith running for their lives.
North of the Sun
Grand Prize and People's Choice Award
Tucked between the cold Atlantic Ocean and the rocky slopes of a remote, arctic island, two young Norwegian adventurers discover their own private playground. They build themselves a cabin out of flotsam while clearing the beach of debris, then spend the long winter skiing and surfing in the haunting low light.
Keeper of the Mountain
Special Jury Mention
Elizabeth Hawley bucked the conventions of her time by settling alone in Kathmandu in 1960, where she began chronicling Himalayan expeditions for The Himalayan Database. Even as she turns 90, she continues to update these records with rigorous accuracy and dedication, challenging the truth of even the most adamant of mountaineers.
Spice Girl
The UK climbing scene is known for its strict traditional ethic, yielding dangerous routes and a competitive machismo among the driven young climbers risking it all to prove their boldness. It's the last place you'd expect to find a nice little blond girl putting all the lads to shame, but Hazel Findlay is doing just that. The first woman to climb the British grade of E9, Hazel is a connoisseur of loose rock, dodgy gear, and big run-outs. Having mastered the scrappy seacliffs at home she teams up with Emily Harrington to tackle the massive, untamed bigwalls of Taghia Gorge, Morocco.
This year we are pleased to welcome Osprey and
Jöttnar
as a new Principal Partners to the 2014 Tour as well as Cotswold Outdoor, Buff, Keen and Banff Lake Louise Tourism. The upcoming Tour is also supported by Sea to Summit, Black Diamond, World Expeditions,
Clif
Bar and Artemis.
For Banff Mountain Film Festival World Tour tickets and information go to
www.Banff-uk.com.
UK and Ireland 2014 Tour dates are as follows:
· 30 January Empire Theatre, Eden Court Theatre,Inverness
· 31 January Queen's Hall, Edinburgh - Films A
· 1 February Queen's Hall, Edinburgh - Films B
· 5 February Theatre Severn, Shrewsbury
· 6 February Theatre by the Lake, Keswick - Films A
· 7 February Theatre by the Lake, Keswick - Films B
· 8 February Theatre, Venue Cymru, Llandudno
· 12 February The Carriageworks, Leeds - Films B
· 13 February The Carriageworks, Leeds - Films A
· 14 February Grand Hall, City Halls,Glasgow
· 15 February Plaza Cinema,Stockport – Films A and B
· 19 February Dorking Halls, Dorking
· 20 February Komedia, Bath - Films A
· 21 February Birmingham Town Hall, Birmingham
· 22 February Great Hall, Derby Live, Derby
· 26 February Amey Theatre, Abingdon
· 27 February Gatehouse Theatre, Stafford
· 28 February Forum Theatre, Malvern Theatres, Malvern
· 1 March Plaza Community Cinema, Liverpool
· 4 March Lady Mitchell Hall, Cambridge
· 5- 15 March Union Chapel, London - Films A, B and C
· 18 March Komedia, Bath - Films B
· 20 March Electric Cinema, Bridport
· 21 March Hall for Cornwall, Truro
· 22 March City Hall, Salisbury
· 26 March Assembly Hall Theatre, Tunbridge Wells
· 27 March Grand Pavilion Porthcawl, Bridgend
· 28 March The Ffwrnes,Llanelli
· 29 March Cheltenham Town Hall, Cheltenham
· 2 April Corn Exchange, Exeter
· 3 April Tivoli Theatre, Wimborne Minister
· 4 April Lighthouse, Poole
· 5 April Theatre 1, UEA, Norwich
· 8 April The Torch Theatre, Milford Haven
· 9 April Victoria Rooms, Bristol - Films A
· 10 April Victoria Rooms, Bristol - Films B
· 11 April Concert Hall, Brighton Dome, Brighton
· 12 April Gulbenkian Cinema, Canterbury
· 24 April Harrogate Theatre, Harrogate
· 25 April Playhouse, Whitley Bay
· 26 April Princess Alexandra Auditorium, Yarm
· 6 May Everyman Theatre, Cork
· 7 May The Watergate Theatre, Kilkenny
· 8 May Town Hall Theatre, Galway
· 9 May Theatre at the Mill, Belfast
· 10 May The Helix, Dublin – Films A and B
Next Story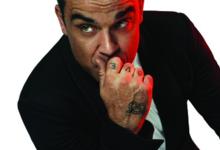 Tue 10 December 13, Ischgl, Austria
No sooner has the resort opened for the season, Ischgl have announced who will be performing at their closing concert, and its none other than crooning take that man, Robbie Williams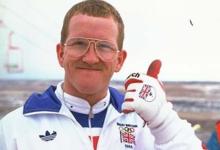 Wed 11 December 13
Okay so its not gonna feature snowboarding, but the new car crash tv show from Channel 4 will feature 12 celebrities taking on the likes of Bobsleigh, Speed Skating and Skier Cross, and each night two of the celebrities will face a live Ski Jump to keep their place in the competition trained by the legend that is Eddie the Eagle Edwards. It's going to be cringing but essential viewing.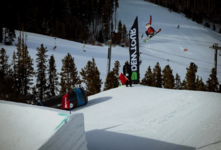 Mon 16 December 13, Breckenridge, USA
With the Olympics in Sochi fast approaching the Dew tours in Breckenridge offered a chance to see who look likely to make those Olympic places!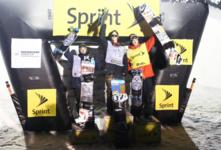 Mon 23 December 13, Copper Mountain, USA
Rookie rider Taylor Gold (Steamboat Springs, CO) led a U.S. sweep with Greg Bretz (Mammoth Lakes, CA) and Ben Ferguson (Bend, OR) in the halfpipe final at the Sprint U.S. Grand Prix at Copper.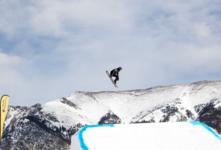 Mon 23 December 13, Copper Mountain, USA
The stacked field of international talent made for a progressive competition on Sunday, especially the Norwegians, who went one-two with winner Stale Sandbech stomping an incredible cab 1440 and scoring a 97.00, followed by Torstein Horgmo and Shaun White in third place.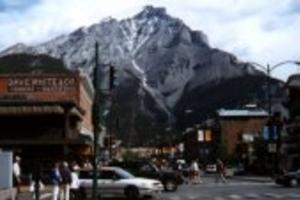 "Great Hub for Lake Louise, Sunshine Villiage, Norquay and even Kicking Horse and Mt Panorama. Has good Facilities and a great nightlife if you want it. Can be expensive but overall a great mountain town and short stop from the above resorts."
Advertisement