Badoux and Yates win Chamonix FWT!
Sun 26 January 14
TODAY THE BEST SKIERS AND SNOWBOARDERS MET FOR THE SECOND STAGE OF THE SWATCH FREERIDE WORLD TOUR BY THE NORTH FACE!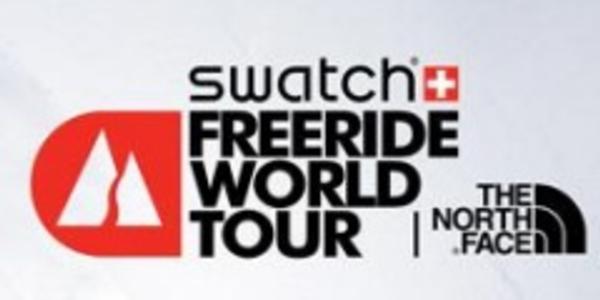 The second stop of the 2014 SWATCH
FREERIDE
WORLD TOUR BY THE NORTH FACE® (
FWT
) concluded today. Mont Blanc created a picturesque background for the competition at La
Flégère
ski area on the
Aiguille
Pourrie
face.
Aiguille
Pourrie
is a steep and playful venue providing riders ample opportunity to showcase both their big mountain and freestyle skills. Sunny conditions and fresh powder snow created great conditions for riding, but wind the evening before the competition made the top half of the slope extra challenging. Male and female skiers and
snowboarders
competed in the event representing sixty-nine of the world's best
freeriders
.
"Today was a bit tough for everybody because the face got some wind overnight. That's why we saw a lot of crashes. It made it a bit easier for the judging but a lot tougher for the riders," said Head
FWT
Judge Hugo
Harrisson
(CAN). "But we saw a lot of good
ines
. Freestyle made the difference to the judges"
The competition began with the men's snowboard division. Swiss rider
Emilien
Badoux
chose a very creative line including a very challenging triple cliff drop in the steep middle section of the venue. His impressive run earned
Badoux
first place and a score of 81.00. Jamie
Rizzuto
of Canada utilized the terrain exceptionally well punctuating his run with
360s
and fluid turns.
Rizzuto
came in second place with a score of 79.25. In the third podium position for men's snowboarding,
Chamonix
local and wild card rider
Christophe
Charlet
demonstrated his familiarity with the terrain through a strong line choice earning a score of 78.25.
"This is my first victory! I am so happy. I did the run I planned to do with a lot of speed and several tricks,"
Badoux
said.
"Chamonix
is such a nice resort. As I know it is always relaxing here, I have tried to make the most of my time."
This was the first competition of the season for the female riders and started with snowboarding. Few names are synonymous with big mountain snowboarding like
Shannan
Yates of the United States who swiftly won her division with a very strong and smooth run down the fall line. Yates' nice inclusion of technical features earned her a score of 70.00.
"The snow was really good but I noticed that certain areas had been effected by wind and decided to play it safe," explained Yates. "I am glad I stuck to that decision and am so excited to have won my first event of the season."
In second place,
FWT
newcomer Amber
Schuecker
of
Austraila
landed several airs with clean heal-side turns throughout her run.
Schuecker's
score was 66.50. In third place, Swiss rider Estelle
Balet
received a score of 64.25 for her fluid run down the fall line.
Final results:
Men's Snowboard:
1.
Emilien
Badoux
(
SUI
), 81.00
2. Jamie
Rizzuto
(CAN), 79.25
3.
Christophe
Charlet
(
FRA
), 78.25
Women's Snowboard:
1.
Shannan
Yates (USA), 77.00
2. Amber
Schuecker
(
AUS
), 66.50
3. Estelle
Balet
(
SUI
), 64.25
Next Story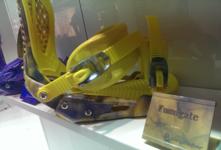 Sun 26 January 14
Day one at ISPO 2014 in Munich, and as per any other year its a great mix between the good, the bad, and the downright ridiculous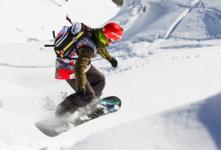 Mon 27 January 14, Chamonix, France
What a show! The best competition of the four years of existing Junior events, according to race director Cyril Neri.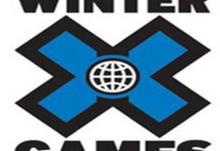 Mon 27 January 14, Aspen, USA
It may have took six attempts and career injuries including a broken back and shattered pelvis but Danny Davis finally got a well deserved gold at the X Games!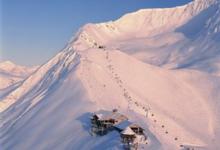 Thu 30 January 14, Alyeska, USA
Alyeska Resort is to open for snowboarding,, Thursday, January 30, 2014 will see the Chairlifts kick into life.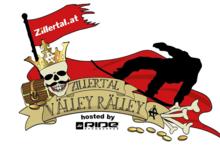 Thu 30 January 14, Zillertal Arena, Austria
On January 25th and 26th 2014 the Zillertal VÄLLEY RÄLLEY hosted by Ride Snowboards visited the scenic Actionpark Zillertal Arena for its third tourstop.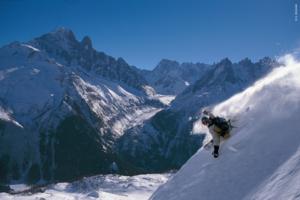 "Chamonix offers some truly excellent freeriding and great natural freestyle terrain. It's not great for beginners and can suffer if there's not much snow. It's rough round the edges - but therein lies its charm. If you can, wait until there's fresh snow then jump in your car."
Advertisement