Sixty of the world's top snowboarders tested their style and skills in different driving challenges, including Slalom in the MINI Countryman Cooper S ALL4, a slippery Skid Pan in the MINI Paceman Cooper S and a fun Go Kart session. Riders were also treated to a heart-stopping Hot Laps session with a professional driver in the MINI Paceman Cooper S. Standout riders of the day with the fastest times combined were Arthur Longo(FRA), Tyler Nicholson(CAN), Ben Ferguson(USA), Taylor Gold(USA), and Kiwi locals Shelly Gotlieb(NZL) and Rebecca "Possum" Torr.
Today the action shifted from the race track to the adventure-filled property at Oxbow Lodge overlooking the Clutha River in Central Otago, There the off-hill challenges continued as 12 team captains were announced, based on the fastest times from the MINI Track Challenge, as follows:
1. Shelly Gotlieb (NZL)
2. Rebecca Torr (NZL)
3. Steph Magiros (AUS)
4. Gretchen Blieler (USA)
5. Brooke Voight (CAN)
6. Mirabelle Thovex (FRA)
7. Tyler Nicholson (CAN)
8. Charles Reid (CAN)
9. Greg Bretz (USA)
10. Danny Davis (USA)
11. Torgeir Bergrem (NOR)
12. Johann Baisamy (FRA)
These 12 captains were then asked to select three more riders to build up their teams. The final team rider was selected with a twist- the final selects were the top twelve riders in the world and had to be "found" using a Nokia Lumia 925 phone and GPS app to locate their hidden flag's coordinates. The flags were hidden around the immense property, which made for a fun game of hide-and-go-seek for the teams. The off-hill, New Zealand-centric challenges were then revealed, and the teams cut loose to compete in fun and adventure-filled games including digger driving, Segway racing/clay pigeon shooting, and sheep herding. Each challenge had its moments; Stale Sandbech (NOR) showed style on the Segway and then proceeded to hit all five clay pigeons for Team Road Kill, but was edged out by Greg Bretz (USA) of the Pup'n'Suds team who not only nailed all five clay pigeons but was one second faster on the Segway. Benji Farrow (USA) topped the digger challenge for Team Road Kill, while the sheep seemed to come out the victors in the sheep herding challenge as they outwitted Team Kanne herders by swimming across a waterway to safety.
The teams were given Nokia Lumia 925's in order to record their most epic moments throughout the day. The two best shots from each team have been posted online to Burton's Facebook page at facebook.com/burtonsnowboardswhere fans can like and share their favorites.. The winning team will be announced at the end of the day on Wednesday, September 11th and will win $1000 plus additional points towards their overall team score.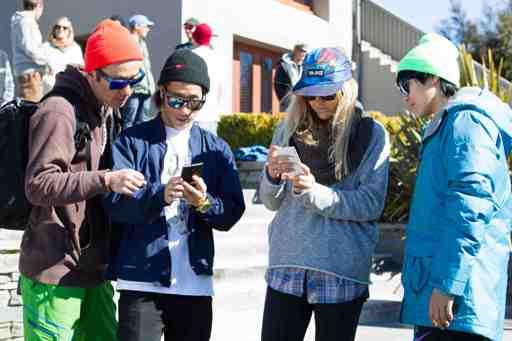 Team results from today will be combined with those more traditional snowboarding events- slopestyle and halfpipe finals- this Thursday, September 12th and Friday, September 13th at Cardrona Alpine Resort. The Burton High Fives is a 5star event on the World Snowboard Tour, marks the first stop of the Burton Global Event Series, and is a pivotal moment for Olympic hopefuls on the road to Sochi.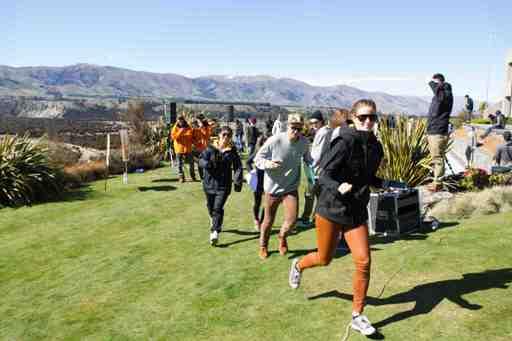 The party continues through the week with a series of free events at the official High Fives lounge at Urban Grind in Wanaka from September 10th-13th. Après specials begin daily at 4pm with music starting at 8pm, so make sure to come out and mix it up with High Fives riders. On Friday, September 13th, don't miss the official Burton High Fives After Party with two of New Zealand's premier musical acts, Ahoribuzz and Bulletproof. The party kicks off at the Lake Wanaka Events Centre at 8pm andcontinues late night back at Urban Grind. Tickets for the after party can be purchased here.

High Fives Live Webcast and Broadcast:
In addition to daily coverage of the competitions,you can also check out event videos, find live scoring, real-time standings, run replays, tour rankings, rider interviews and bios, as well as a live webcast schedule and full webcasts for on-demand viewing at www.burton.com/HighFives. And be sure to check your local TV listings for the2013 Burton High Fives highlight show, scheduled to air in the U.S. and around the globe later this fall. And get daily updates about the event at facebook.com/burtonsnowboards, twitter.com/burtonsnowboard and @burtonsnowboard on Instagram - hashtag #BurtonHighFives
A big thanks to MINI and Nokia for their support of the second annual High Fives event.