Red Bull Nanshan Open National Qualifier Results!
Tue 07 January 14
Overcast weather set the mood as the 12th Red Bull Nanshan Open officially kicked off today with the National Qualifier.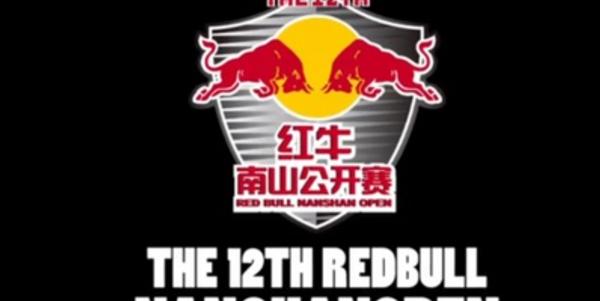 The largest rider field to date of over 60 riders turned out to give their all at the 2Star TTR slopestyle event. Today's competition determines which six locally-based riders make it through to next week's 5Star TTR 12th Red Bull Nanshan Open and get a shot at the big money!

Despite the weather, visibility was fine as the riders were judged over three sections - back-to-back kickers and a jib hit. Riders had two runs to impress the judges with the best one counting. Fresh off a good finish at the 6Star Air & Style Beijing event, 'Tiger' He Wei topped the podium with his second run - a big FS720 to FS360, 50-50 on the down cannon, and a tail grab on the bottom hip - not only putting him through to the main event but also helping his pocket weigh US$1,000 heavier!
A number of new faces this year shows this sport's growth in China, with 4 of the top 6 riders having never competed at the event previously. Xiao Yin (2nd place), Zeng Xiaoye (5th place), and Feng Zi (6th place) all proved they are riders to watch in future events, placing in the top 6 to earn their wildcard. Crowd favourite and veteran shredder Wang Lei placed fourth, while Andrew Wang (7th place) earned the final wildcard after third-placed American rider Daniel Medina surrendered his spot due to travel commitments.

This is the competition's second year of hosting a women's division, and saw five girls compete for a shot at next week's 5Star TTR competition. However it was Zhu Hong who once again stood above them all with a huge 360 off the large kicker and some solid jibbing, earning the only female wildcard for the second year in a row.

With the 12th Red Bull Nanshan Open riders list now complete, the country eagerly awaits the international pros' arrival on Monday for what is shaping up to be the best Nanshan Open yet!

12th Red Bull Nanshan Open Qualified Riders

Men:
He Wei (CHN) - Burton, Redbull
Xiao Yin (CHN) - ThirtyTwo
Daniel Medina (USA)
Wang Lei (CHN) - Nitro, O'neill, JBMC
Zeng Xiaoye (CHN)
Feng Zi (CHN) - ThirtyTwo,K2
Wang, Andrew (CHN) - Red Bull, Nike, Lobster

Women:
Zhu Hong (CHN) - Electric, JBMC
Content from http://www.mellowparks.cn
Next Story

8-14 January 14
Over thirty riders will compete in the 12th Red Bull Nashan Open. With a prize fund of $120,000 dollars the competition is sure to be fierce as the event step up to a 5 Star ranking.
Advertisement