O'Neill Nine Queens women's event announced!
Sun 19 January 14
Nine Queens presented by O'Neill welcomes the world's best female snowboarders!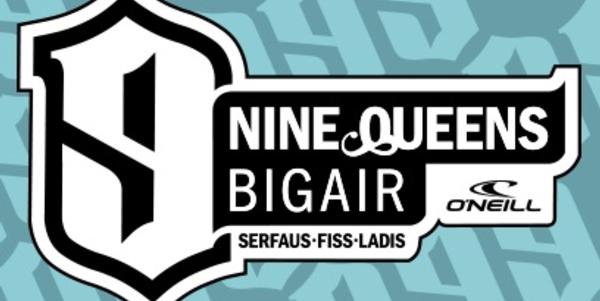 For the fourth edition of the legendary Nine Queens presented by O'Neill, event organizers are excited to announce invitations to Serfaus-Fiss-Ladis for the world's best female snowboarders to crown a queen of their own. The "Wanna be a Queen" online video contest is now open and gives talented newcomers the chance for a coveted invitation to this one of a kind women's only event.
From March 9th to 14th, 2014 the very best female snowboarders will unite in Serfaus-Fiss- Ladis to session the perfect playground to showcase their talents.
The massive obstacle, built out of 40,000 m³ of snow by the shapers from Schneestern, is centred around a perfectly sized and shaped kicker integrated into a picturesque fairytale castle.
The exclusive feature provides the athletes with many jump and jib options to progress themselves – and the invited media with a perfect background for unique shots. Over the week riders will be accompanied by various filmers, drones and the Flying Bulls helicopter. With Nine Queens presented by O'Neill finding entrance into the snowboard world, invited pro-riders like Anna Gasser (AUT), Aimee Fuller (UK) and Silje Norendal (NOR) are stoked to be a part of this exceptional event. Nine Queens is not just a contest, but rather a week long session of awesome times, where athletes have the chance to showcase and progress their skills in a stress-free, safe and fun environment while working together with photographers and filmers to produce extraordinary content.
Many elite riders have already confirmed their attendance but the riders list is not yet complete. Motivated snowboard girls can now seize the opportunity and apply for participation in Nine Queens with a video. Do you think you can challenge the queens for the throne?
Then take part in the "Wanna be a Queen" online video contest and submit your 2-minute edit by February 26th. Show us your nine best tricks on kickers, quarter pipes, hips, rails or a pipe; the more variety, style and technical skills, the better. All the details can
All the details can be found on the official event
website
where you can also view all the submitted edits.
Next Story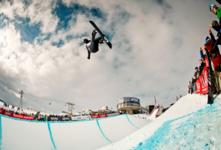 Sun 19 January 14, Laax, Switzerland
In the mens final no one could touch the faultless run of Iouri Podladtchikov who took top spot, and in the womens it was christians sister, Ursina Haller who claimed the title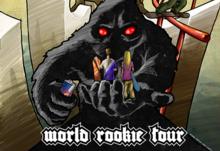 Mon 20 January 14
After the 2014 kick off rookie event in Livigno, Italy, the Black Yeti and his young fellows are starting their journey across Europe with the upcoming stops in Romania and France with Slopestyle and Halfpipe competitions, to find their way to the end of season "Gran Finale" in Ischgl.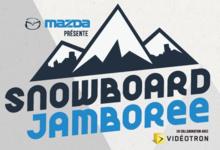 Mon 20 January 14, Stoneham, Canada
The organizing committee of Snowboard Jamboree presented by Mazda in collaboration with Videotron Mobile can say "Mission accomplished" after a thoroughly successful event that ran from January 16 to 19.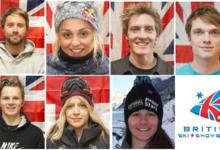 Wed 22 January 14
The British Olympic Association (BOA) today announced that 19 skiers and snowboarders have been officially selected for Team GB for the Sochi 2014 Olympic Winter Games.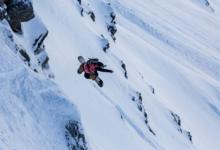 Thu 23 January 14, Courmayeur, Italy
The first stop of the 2014 SWATCH FREERIDE WORLD TOUR BY THE NORTH FACE® (FWT), concluded today on Cresta Youla.