Winter X Games 12 Aspen Colorado – January 2008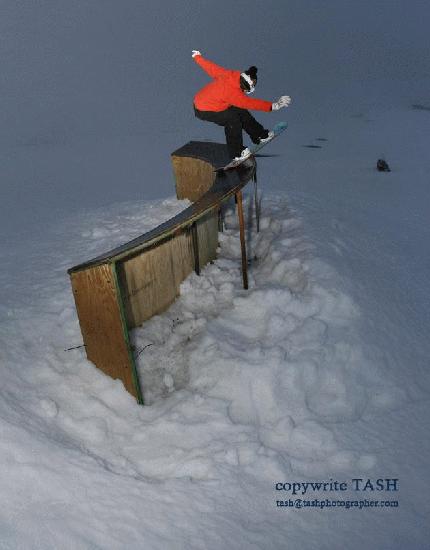 Super pipe. In separate events the skiers and snowboarder's battle it out performing a number of spins and flips out of the spectacular 22 foot high ice superpipe.
Slopestyle – The most popular discipline at the X Games, skiers and snowboarders complete a course of massive jumps and rails. Double inverted flips, 1080 degree spins and 85 foot long jumps are the norm for the X games and the most stylish, smooth and imaginative use of the course wins.
Skier / snowboarder Cross. Four athletes simultaneously race down the huge obstacle course featuring banks, jumps and drops. Insane multiple rider slams and elbow to elbow battles make this a thrilling high speed event.
Snowmobiling – For those who prefer their extreme sports with a healthy dose of engine revs and burning gas, Snocross and Freestyle events showcase balls of steel and mind blowing aerial manoovers….
Torah Bright – A young Aussie chick with a golden smile got the Gold last year in the women's superpipe event, stunning the crowd with a run so technical it put a few of the boys to shame. Over the year she has been killing it at the Burton Open Events, with her form and consistency improving by the minute. Definitely a contender for another chunk of X Games Gold.
Andreas Wiig – The Scandinavians are giving the Americans a run for their money at the Winter X Games this year and Andreas Wiig is one of their finest. Spinning immaculate 1080's with a super lazy style (not an easy feat) – he took home two gold medals last year and this year looks set to do the same.
Shaun White. Twenty one years old and 11 X game medals under his belt, Shaun White is something of an institution both in pipe and slopestyle events. Having missed out on the Gold podium spots last year he may well be fired up to win in 2008.
Jamie Anderson – Another new young gun on the snowboard circuit this ballsy 18 year old is taking over the slopestyle world. Hitting up the biggest jumps with no fear and great style this American ripper is one to watch out for.
Candide Thovax – arguably the greatest freestyle skier to date, this French superhero displays unreal skills in both the superpipe and slopestyle events.
Grete Eliassen – this Norwegian lady is a super strong contender to look out for in both the pipe and slopestyle events. Spinning 900's in the pipe and looking strong on the slopestyle course this retired down hill racer has got the competitive edge you need to be an X games medallist.