10% off a Spindeck
Mon 16 April 07
10% off RRP for WSG Visitors on any Spindeck Product but hurry as offer ends 31st May
Money off a Spindeck
Any lucky WSG visitor can get 10% off the RRP of a Spindeck. A
Spindeck is a board that tilts and spins in all directions so standing on it is just like riding a real snowboard. Spindeck is for snowboarders of any level who want to practice riding, improve muscle tone and fitness for an annual trip or learn tricks all year round. You can pull 180s, 360s, 540s, rail grinds, indy, mute and nose grabs or just ride whilst watching your favourite snowboard film.
All you have to do is visit the
Spindeck
site and when purchasing a deck puinch is the special World Snowboard Guide code.
WSG4ME
This super fly offer is only valid until the
31st May
so get out the cash and get spinning.
Next Story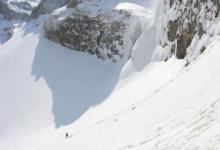 Mon 16 April 07
Mt. Changbaishan in China earlier this month. Since this unique spot is quite off the internet radar, almost two weeks went by before all riders finally went off to their next destination in China or abroad and all photos came in
Mon 16 April 07, Stowe, USA
89
Tue 17 April 07, Whistler/Blackcomb, Canada
4.4km Peak to Peak Gondola announced, set to be the worlds longest and highest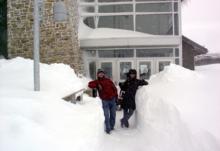 Wed 18 April 07, Le Massif de Charlevoix, Canada
Le Massif's distinctive microclimate has produced exceptional snowfalls over the past two days so the Charlevoix ski area will be open for one more weekend, April 21 & 22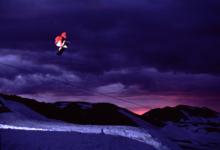 Fri 20 April 07
The IPP team are sad to say that we have had to cancel this years camp due to some logistical problems.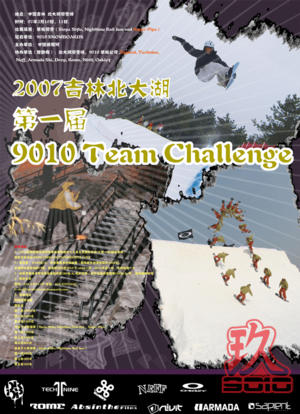 10-11 February 07
9010 Presents, the 9010 Team Challenge in Bei Da Hu, featuring halfpipe, rail jam and slopestyle contents
Advertisement