Hörnli and Urdenfürggli become Linked!
Wed 30 October 13
With the opening of the new ski area connection between the two peaks of Hörnli (Arosa) and Urdenfürggli (Lenzerheide) for the 2013/2014 winter season, Arosa Lenzerheide will be one of the largest continuous ski areas of Graubünden and one of the Top 10 in Switzerland.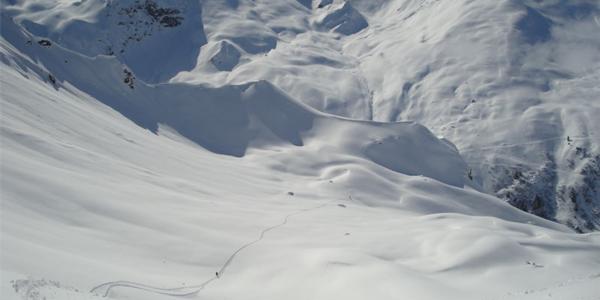 225 piste kilometers located across two valleys are sure to meet all your winter sports needs. Wide slopes for leisurely large curves or steep slopes for adrenaline-pumping challenges, make hearts of winter sports enthusiasts beat faster.
Lift passes for use on public transport
Once the Arosa-Lenzerheide connection is completed, it will create a snow sports region with exceptional public transport links. Thanks to the new concept of "My lift pass on public transport", every guest can enjoy the greatest possible flexibility and freedom of choice when visiting the region. The public transport available on the Arosa – Chur – Lenzerheide – Tiefencastel routes, and is automatically integrated on all ski and lift passes, without additional charge. This makes for a truly value added winter holiday.
New mountain restaurant Scharmoin
Besides working on three new slopes, a brand new mountain restaurant called Scharmoin, located by the central station Lenzerheide - Scharmoin – Rothorn, will also be constructed and is scheduled to open in December 2013.
All in all, guests have a lot to look forward to in Arosa Lenzerheide!
Next Story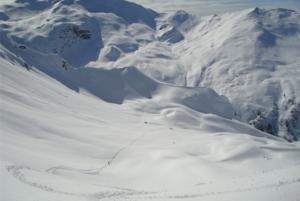 "Good freeriding possibilities within the South-East facing bowl but the quality Back Country runs are out the back on the North faces but wise to take a guide. Home of the 2007 FIS World Champs & Giann Simmen. "
Advertisement