Team GB Announce Winter Olympic Snowboarders Team!
Wed 22 January 14
The British Olympic Association (BOA) today announced that 19 skiers and snowboarders have been officially selected for Team GB for the Sochi 2014 Olympic Winter Games.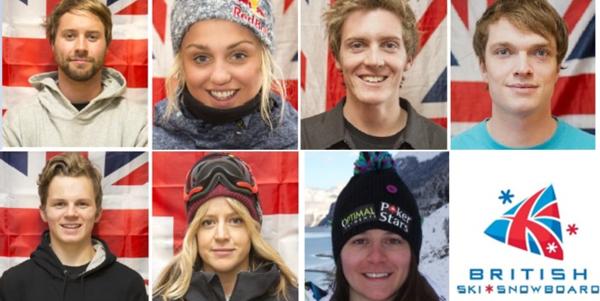 The selected athletes are (full athlete profiles can be found on
www.teamgb.com
):
• ZOE
GILLINGS
(born: Isle of Man, lives: Leeds) (Snowboard Cross)
• BILLY MORGAN (born: Southampton, lives: Southampton) (Snowboard
Slopestyle
)
• JAMIE NICHOLLS (born: Bradford, lives: Bradford) (Snowboard
Slopestyle
)
• JENNY JONES (born: Bristol, lives: Bristol) (Snowboard
Slopestyle
)
• AIMEE FULLER (born: Bromley, lives: Belfast) (Snowboard
Slopestyle
)
• BEN
KILNER
(born:
Banchory
, lives:
Banchory
) (Snowboard
Halfpipe
)
• DOM
HARINGTON
(born: Leeds, lives: London) (Snowboard
Halfpipe
)
The race to make the standard for Team GB nomination and subsequent selection went down to the wire for the British
snowboarders
, with Aimee Fuller securing her place on the team with a
5th
place at the Snowboard
Slopestyle
World Cup in
Stoneham
last weekend.
Sochi
2014 sees the introduction of Ski and Snowboard
Slopestyle
and Ski
Halfpipe
into the Winter Olympics, three disciplines where the United Kingdom hope to make an impact. Snowboard Parallel Slalom will also make its debut on the Olympic
Programme
, but will not feature any Team GB athletes.
Seven
snowboarders
will take to the slopes for Team GB during
Sochi
2014. In the new discipline of Snowboard
Slopestyle
, Billy Morgan, who came third in the 2013 World Cup finals and second in a 4* World Snowboard Tour event last year will lead the charge. He will be joined by team mate Jamie Nicholls, who has qualified for his first Winter Olympics. For the women, triple X Games winner Jenny Jones will compete in the Snowboard
Slopestyle
event on
9th
February. She is joined by Kent born Aimee Fuller who secured her place on the team after coming
5th
in last weekend's Snowboard
Slopestyle
World Cup in
Stoneham
, Canada.
In Snowboard
Halfpipe
, Ben
Kilner
will go into his second Olympic Winter Games accompanied by team mate Dom
Harington
. Scottish athlete
Kilner
placed
18th
in the Vancouver 2010 Winter Olympics and hopes to better that performance in
Sochi
. For London based
Harington
, this will be his first Winter Olympics after being a dominating force alongside
Kilner
on the British snowboard
halfpipe
scene for some time.
In Snowboard Cross, Zoe
Gillings
comes into her third Olympic Winter Games for Team GB. In Turin 2006 she finished
15th
and in Vancouver 2010
8th
in the Ladies Snowboard Cross event.
Gillings
will take to the course in Rosa
Khutor
on Sunday
16th
February.
Commented
Sochi
2014 Team GB Chef de Mission Mike Hay:
"Team GB hasn't taken a bigger contingent of skiers and
snowboarders
to an Olympic Winter Games for over two decades – since 1992 – so it is great to now have 19 of them heading out to
Sochi
with us shortly.
"What makes it even more exciting is the fact that we are going into
Sochi
with a number of athletes with medal potential in events new to the Olympic
Programme
. These new events should attract a varied audience and hopeful inspire many more young British people to take to up winter sport."
Said Paddy Mortimer, Team GB Ski and Snowboard Team Leader:
"We are proud of all our coaches, support staff and athletes who have done so well to get to this point.
"We send out a big thank you to our commercial partners, UK Sport and the public for their continued support through the National Lottery. This support has greatly assisted in continuing the fantastic work of our athletes and coaches.
"The athletes that have been selected to Team GB and those that were close, all are a great testament to how skiing and snowboarding is developing at an elite level in this country. We must all now continue our hard work and professionalism and we will see it rewarded."
Ben
Kilner
said: "I'm absolutely thrilled with the way things have gone this season. After what seems to have been a very quick four years since Vancouver 2010 here I am again. I am absolutely delighted to have made the team again and look forward to putting on a good show for our nation.
"Team GB are sending what I think will be their best and most successful Winter Olympics squad. I am really proud to be a part of it and I will do everything my body is capable of doing to make my country proud."
Zoe
Gillings
said: "I am delighted to have been selected to compete for my third Olympic Winter Games. I don't think I would have got the results needed in the past two seasons if it wasn't for the British Ski and Snowboard performance director Paddy Mortimer who does everything he can to help the athletes. Now is the time for me to go to
Sochi
, use the experience I've gained at my two previous Winter Olympics, ride as fast as I can and try to get onto that podium!'"
Next Story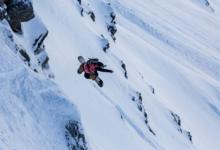 Thu 23 January 14, Courmayeur, Italy
The first stop of the 2014 SWATCH FREERIDE WORLD TOUR BY THE NORTH FACE® (FWT), concluded today on Cresta Youla.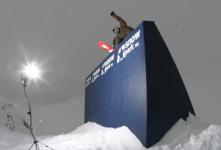 Thu 23 January 14, Aspen, USA
After a week of back-and-forth, Shaun White has confirmed he will not be competing in either Snowboard SuperPipe or Snowboard Slopestyle this week at X Games Aspen in order to focus on preparations for the Sochi Olympics next month in Russia.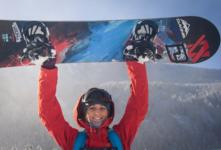 Thu 23 January 14
Last season, a life-long dream came true for Aline Bock. After the former Freeride World Tour Champion had been riding early season powder in Arlberg and backcountry at her home mountains in Tyrol, Aline made it to the podium of the Freeride World Tourstop in Chamonix.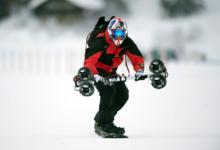 Fri 24 January 14, St Moritz, Switzerland
On the 22nd January 2014 Jamie Barrow, Britain's fastest snowboarder, claimed two world records in one day for the fastest speed on a snowboard while being propelled by electric jet engines and the fastest speed for a snowboard towed by a vehicle.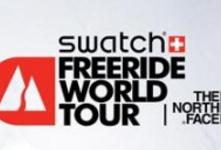 Sat 25 January 14
Coming direct from Chamonix watch stop two of the FWT tour live now!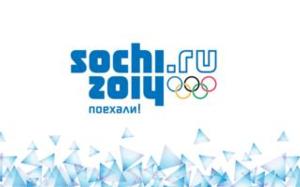 7-23 February 14
Sochi in Russia will be the host of the 22nd Winter Olympiad!
Advertisement