Where's the Lifts Gone
Fri 10 March 06
Vogel gets over two meters in a week.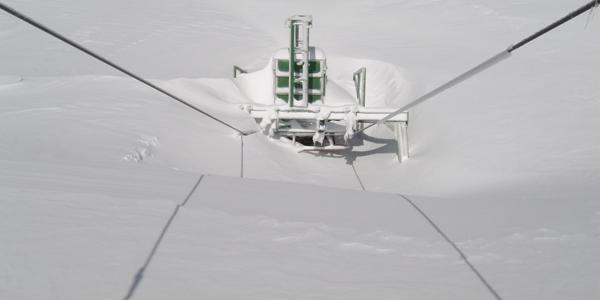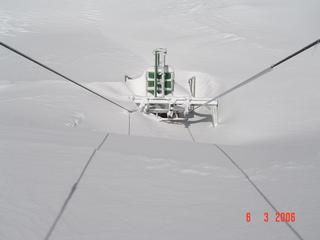 Vogel Slovenia gets over two meters of snow this week. We received an email, ahead of a WSG fact finding mission next week, from the lift office saying.
"We have to mention, that it is not sure, that snow park will be prepared on day of your arrival, because in last 3 day we had a snow storm, and it fell down more than 2 meters of snow. The weather forecast for next days is the same - more than one meter of snow. I am sending you some photos of the situation, we had."
The WSG team are taking transceivers and snow shoes, as it looks like they might be walking to get into the deep stuff. Keep an eye out for next seasons book, to get the full low down on the up and coming resorts of Slovenia. Easy Jet run cheap flights to Ljubljana from Stansted and Wizzair fly from Luton (ok if your near London). Resorts are real close to the capital making it a great option for a weekend fix.
Next Story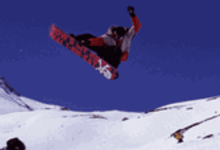 Sun 12 March 06, Tignes, France
the Protest Jib-Vid is ready to go in under 2 weeks in the Tignes snowpark on the 22nd – 23rd March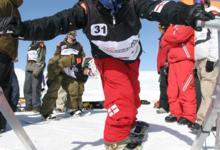 Tue 14 March 06, Laax, Switzerland
The culmination of the 2006 AIM series, the British Championships started on monday with the Mens & Womens boardercross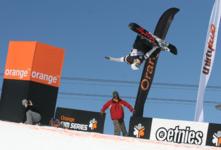 Wed 15 March 06, Laax, Switzerland
2nd day of the Championships and the much anticipated Snowboard Halfpipe aka "The Dan & Dom Show" pulled in the crowds and the competitors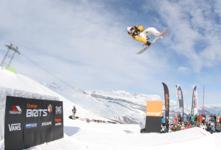 Thu 16 March 06, Laax, Switzerland
The penultimate day of The Orange Brits went up another notch with yet more hardcore action and inevitably a few spills in the Big Air contest
Thu 16 March 06, Nevis Range, United Kingdom
Quick Nevis has snow, so lets organise a slopestyle contest. Sounds like a good plan, it on saturday 18th, and the WSG are supplying some prizes ...