Pancochova and Sandbech win 5 star grand prix!
Mon 23 December 13
The stacked field of international talent made for a progressive competition on Sunday, especially the Norwegians, who went one-two with winner Stale Sandbech stomping an incredible cab 1440 and scoring a 97.00, followed by Torstein Horgmo and Shaun White in third place.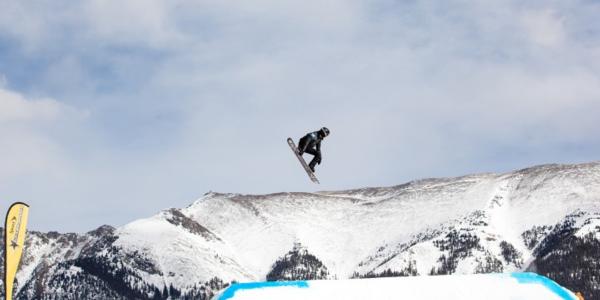 In the Women's competition it was Czech rider
Sarka
Pancochova
taking the victory and Isabel
Derungs
and Elena
Koenz
of Switzerland taking second and third.
Two-time Olympic gold medalist Shaun White (Carlsbad, CA) made a big leap towards
Sochi
Sunday with his third-place finish at the Paul Mitchell
Slopestyle
at the Sprint U.S. Grand Prix.16 year old Ty Walker's (USA) top-four result fulfilled her objective criteria for Olympic qualification, and her top finish over the Americans moved her up in the standings behind Jamie Anderson (S. Lake Tahoe, CA), who fell during both of her runs Sunday and finished seventh. After a holiday break, the Sprint U.S. Grand Prix Tour moves to Breckenridge Jan. 8-11, where the battle continues for spots on the first-ever Olympic
slopestyle
snowboarding team.
Pancochova's
winning run: Transfer to
frontside
180 off down-flat-down, switch nose slide backside 180 off the tube, switch backside 180, backside 360,
frontside
540
Sarka
Pancochova
had this to say:
'I am so excited! I was trying to figure out the run, the course has been changing since practice. This was the first time I actually hit the jump since it's been reshaped and it paid off, I am happy with my run. As far as the Olympics, I am on the
Slopestyle
team, but want to gather more points for Pipe, I am
gonna
double!'
Chas
Guldemond
had the
folowing
to say about his run:
'It was good, but it was tough. The conditions were super slow so it was all about putting a run together and then going from there. The new snow from last night is super cold, so it's not fast and it started getting windy on the second run.
Now that I'm sitting pretty good with my position in the U.S. I'm going to just start focusing on me and really start working on those big tricks.'
Ty Walker also reflected on his performance:
'I was really, really happy after landing my first run. It was a little bit challenging with the speed, but I was really happy that the girls were able to finally hit the big stuff and we were able to put on a good show. I'm so stoked. The top four really just takes a huge weight off my shoulders going into the next three events.
It snowed a little bit last night so the course was a bit chalky this morning and it was kind of a struggle for speed. On my second run I definitely hit the knuckle pretty hard on a
frontside
720. You had to land every jump really clean, so it really separated the good riders from the people that were kind of all over the place.'
World Snowboard Tour rankings in
Slopestyle
now see Stale
Sandbech
in the top spot, followed by Charles
Reidand
Tyler Nicholson, and
Torstein
Horgmo
moving back into the top 10. In the Women's Ranking
Enni
Rukajärvi
moved into the top spot, followed by
Silje
Norendal
ans
Sarka
Pancochova
in third.
Next Story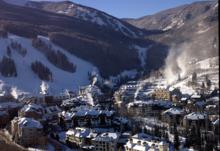 Thu 02 January 14, Beaver Creek, USA
Beaver Creek Resort announced that it intends to replace the existing Centennial Express Lift (Chair 6) with a new high-speed, state-of-the-art combination lift.!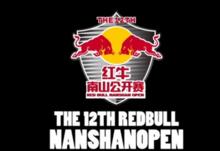 Tue 07 January 14
Overcast weather set the mood as the 12th Red Bull Nanshan Open officially kicked off today with the National Qualifier.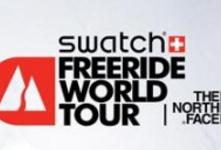 Wed 08 January 14, Courmayeur, Italy
It's game time! With the event in Revelstoke, Canada postponed until March, the SWATCH FREERIDE WORLD TOUR 2014 BY THE NORTH FACE® (FWT) is primed for an exciting debut event at Courmayeur Mont Blanc, Italy, on January 18, 2014.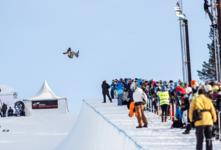 Fri 10 January 14
Terje has spoken of his latest plans for the Artic Challenge you can read the full statement courtesy of YoBeat below.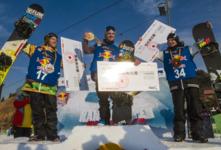 Sat 11 January 14
For the first time in more than a few years, the Red Bull Nanshan Open was finally graced with ideal conditions for day two with the men's finals and super finals!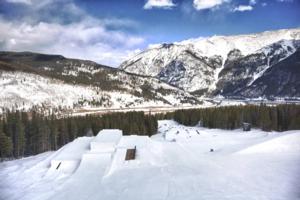 "One of Colorado?s best resorts, with some great natural freestyle terrain. Excellent for beginners. Limited but very good local services."
Mens Big-Air Leaderboard
1. Parrot, Maxence (766.67)
2. Hansen, Kim Rune (705.01)
3. Tonteri, Roope (655.50)
4. Kotsenburg, Sage (640.91)
5. Truchon, Antoine (602.84)
Mens Halfpipe Leaderboard
1. Gold, Taylor (882.80)
2. Bretz, Greg (858.51)
3. Hiraoka, Taku (847.16)
4. Hirano, Ayumu (833.53)
5. Vito, Louie (713.54)
Mens Slopestyle Leaderboard
1. McMorris, Mark (968.03)
2. Sandbech, Stale (916.33)
3. Parrot, Maxence (905.33)
4. Thorgren, Sven (802.90)
5. Kotsenburg, Sage (785.45)
Womens Halfpipe Leaderboard
1. Clark, Kelly (1000.00)
2. Kim, Chloe (867.90)
3. Bleiler, Gretchen (851.23)
4. Farrington, Kaitlyn (796.03)
5. Gold, Arielle (773.27)
Womens Slopestyle Leaderboard
1. Anderson, Jamie (966.67)
2. Rukajärvi, Enni (883.43)
3. Norendal, Silje (826.98)
4. Derungs, Isabel (816.28)
5. Pancochova, Sarka (805.10)
Advertisement