News on Pitztal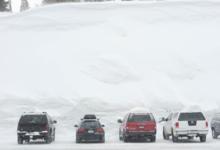 Fri 15 April 11, Mammoth Mountain, USA
The Alps have had very warm weather in recent days, although it is getting cooler again now and up to 50cm of snow has fallen on the Austrian, Swiss and German Alps in the past 2 days. in North America there have been still more big snowfalls with whistler receiving 30cm (a foot) in 24 hours and resorts in Utah reporting up to 1.4m (nearly five feet) of snow in the past week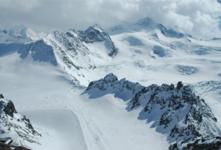 Wed 15 September 10, Stubai Glacier, Austria
More fresh snow in the alps, Andes, Australia and New Zealand. Second Austrian Glacier Resort, Pitztal, Opens For 8 Month Ski Season, two more at weekend. Tignes the first French resort to open slopes next week. Last weekend of the season for Las Lenas.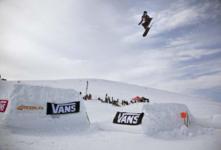 Thu 22 April 10, Solden, Austria
70cm in 7 Days at Norwegian Resorts More Than 50 resorts still open in France. First snow of season for Australian ski resort. 50 ski areas still open in France.