News on Ruka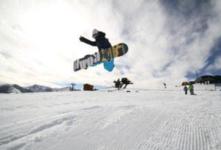 Sat 23 October 10, Copper Mountain, USA
Three US resorts likely to open in next24 hours. Ruka opens in Finland, several Norwegian resorts prepare to open after low temps and snow. Heavy snow report in Canada, New England and the Alps. Great skiing right now on the glaciers. Second French resort opens – For One Week Only. Only one southern hemisphere resort open from next week – but its still snowing in New Zealand!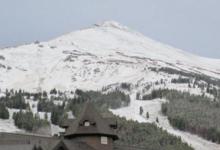 Tue 12 October 10, Breckenridge, USA
More northern hemisphere ski areas open than southern hemisphere for the first time in four months. Ruka will be first non-glacier resort to open in Europe and the first in Scandinavia this weekend. Only three areas still open in the southern hemisphere, all in New Zealand. Snowmaking underway in Colorado and Maine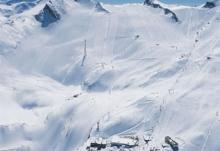 Wed 29 September 10, Tignes, France
North America's Ski season starts on Friday, October 1st. More fresh snow in New Zealand as resorts there extend their ski seasons. Engelberg Opening this weekend. Seven Austrian glacier resorts are now open. Season winds down in South America and Australia, but New Zealand promises at least another month.