Abondance
"Charming little village and they are set to re-open the lifts for the 2009/10 season!"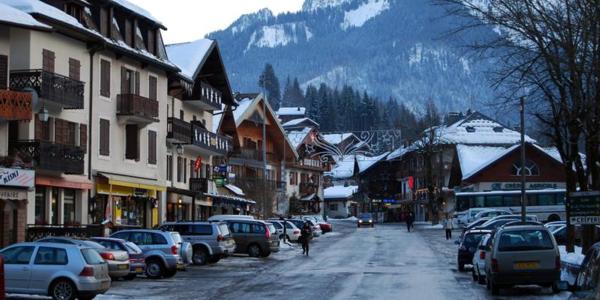 Mountain stats
Lift count : 2 x Chairlifts 7 x Drag-lifts
STOP PRESS! Lifts will be running for 2009/10 season from end December.
Abondance is one of the many resorts contributing to the Portes Du Soleil area, sitting towards the bottom of the valley that it shares with Chatel and La Chapelle d'Abondance. Unfortunately at this time, Abondance has no ski lifts running.
The lift closure is not, as many people believe, a result of poor snow conditions caused by global warming. Abondance, unlike the other resorts in the Portes Du Soleil, has both managed and financed its own lift system. The lifts are owned by the Abondance town hall. A couple of years ago, the lift system was due the costly inspection that ski lifts all over the world must pass, and simply could not afford to pay. Thus, in 2007 the lifts were closed.
Abondance is hoping to attract ownership by the same company that own the other lifts in the Portes Du Soleil.
This doesn't mean that Abondance has nothing to offer. Abondance has all the charm of an original, small, French Village. Set away from the busier resorts in the Portes Du Soleil, Abondance provides a quieter setting, perhaps attractive to those in search of a less all-out snowboarding vacation. And whilst there aren't any lifts running from the Abondance base, there are many snow-related activities to choose from, such as: snow shoeing, dog sleds, and a beginner area.
Snowboarding from Abondance is still possible, as you can access the neighbouring resorts of La Chapelle d'Abondance and Chatel/Linga/Pre La Joux via bus. However, this wouldn't be ideal for those focussing on easy, or even moderate access to the slopes. You can't get to the prime spots of the Portes Du Soleil fast, from Abondance.
Those with a car may view the access differently. La Chappelle d'Abondance, Linga and Pre La Joux all have large car parks, so getting there by car instead of bus becomes a much quicker deal. There are two snow parks on close hand, the Smooth Park at Super Chatel and the larger Happy Park at Linga. And from the car park at Pre La Joux, you have almost central access to a lot of the Portes Du Soleil; two chairs and you're at the bottom of The Stash, for example.
As Abondance is situated 'down the valley' from Chatel, it may appeal to those looking to explore the Portes Du Soleil using a car. What's more, the pass that connects the Chatel valley with St Jean d'Aulps, Les Gets and Morzine, starts close by to Abondance. Driving to Morzine from here takes around 40 minutes when the roads are clear - but be aware, the pass does go fairly high, so snow chains would be needed during/after snow.
Resort Information
External Links
World Ranking
Advertisement