News on Arosa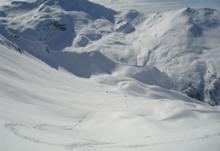 Wed 30 October 13, Arosa, Switzerland
With the opening of the new ski area connection between the two peaks of Hörnli (Arosa) and Urdenfürggli (Lenzerheide) for the 2013/2014 winter season, Arosa Lenzerheide will be one of the largest continuous ski areas of Graubünden and one of the Top 10 in Switzerland.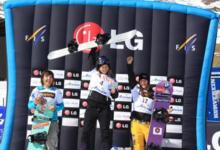 Sun 27 March 11, Arosa, Switzerland
Britains Zoe Gillings re-affirmed herself as one of the best snowboard cross athletes in the World when she finished on the podium in 3rd place at the World Cup Snowboard cross finals in Arosa, Switzerland.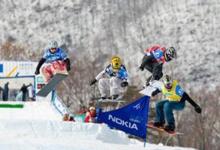 Thu 18 December 08, Arosa, Switzerland
Tomorrow (19th December) sees the beginning of the European leg of the Snowboardcross World Cup in Switzerland and riding in it will be Britain's best hope for a medal in snowsports at the Winter Olympics Games in Vancouver 2010.