Freeriding, terrain parks and pistes
in Diamond Peak
Freeriding
Freeriders who can cut the mustard, will find the longest and most challenging terrain up in the area known as the Solitude Canyon, which is reached off the Crystal Express chair. But note you are not allowed to go past the marked boundary and if you do you will be prosecuted, so study your lift map.
Freestylers
Freestylers head for the terrain park located half way along Spillway. Its a small park with around 4 kickers, but they're removing the halfpipe for the 2007 season to provide more space for jumps. Its not fenced off so you get a lot of idiot skiers ruining your approach. Up at Lakeview theres a rail park, again nothing too taxing.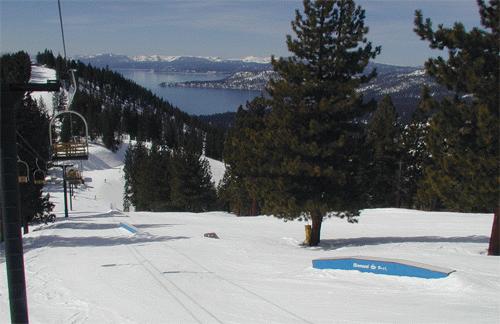 Pistes
All you speed monsters can pretty much forget it, the pistes aren't overly wide, and the steep areas fairly short. If you need some speed its best to check out the series of blacks off the Lakeview chair, where you will find a number of slalom runs
Beginners
Beginners, the school yard run the obvious place to start. There is a special lift pass available that only covers the 2 beginner lifts and will save you a lot of money. Some of the other lifts have such as Ridge have a nice steep exit as you leave the lift, so its worth spending a while watching the beginners clatter into each other while you do up your bindings.
READ NEXT: Village life, accommodation & nightlife
Resort Information
Location
Advertisement