USA summer snowboarding
Alaska
The only decent size resort in Alaska - Alyeska, is open for some early summer snowboarding this season for the first time in 2 years. It will only be open during the weeks the camp is running, June 7th-18th
Expect to find a terrain park and possibly a halfpipe up there, all operating off lift 6.
There will be 2, week long summer camps running, but you can book for 1,3 or for the 5 day package, and you'll need to book well in advance to guarantee a place.
June 7 - 11, 2010
June 14 - 18, 2010
5 Day Camp Package - $500 per person
Includes 5 lift tickets, 5 lunches and coaching for 5 days
3 Day Camp Package - $330 per person
Includes 3 lift tickets, 3 lunches and coaching for 3 days
1 Day Camp Package - $125 per person
Includes 1 lift ticket, 1 lunch and coaching for 1 day
For those who don't want to join a camp, you can just turn up and ride, and a day pass will cost you $75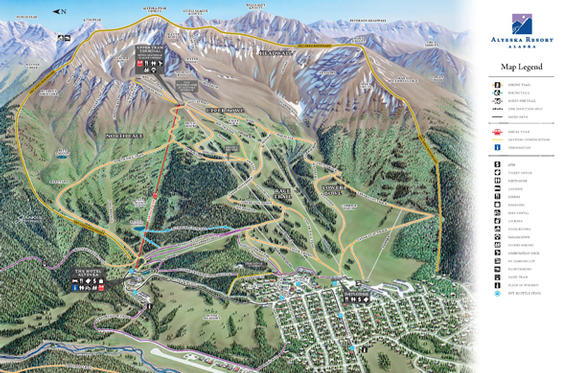 For more information visit www.alyeskaresort.com
Mt.Hood
Mt.Hood in Oregon will be running camps all through the summer on their 1.5km terrain park which will also feature a halfpipe. Things start getting decidedly sketching towards the end of the summer, so it's probably best to go there early to enjoy the best conditions.
Camps cost around $1000 for a week and include transfers, accomodatiom, meals, lift pass & tuition. It's mainly geared towards the young groms, but adults are welcome and catered for.
For more information visit www.mthood.com
Windells also run summer camps here, same kind of deal that the resort themselves run, but they cost a good $1600 for 8-days. However they have their own private tows and park which includes an airbag jump, and you can expect some tuition from the likes of Louie Vito, Chas Guldemond, Danny Kass etc
Windells 09 Session 6: Full Video from Windells on Vimeo.
For more information visit www.windells.com