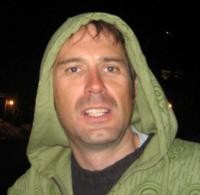 Steve Dowle is the owner of WSG Media who produce the World Snowboard Guide.
An avid follower of the guide, he took over things in 1996 when original owner Tony Brown decided to call it a day. Without any book production knowledge, he has somehow managed to produce three editions of the guidebook and a new publication, Snow-search Japan, which won Travel Book of the Year at the 2010 IPPY's.
He handles all the web and print side of things, much of the writing and day to day stuff, as well as being a freelance web developer.
Steve also writes for Whitelines magazine and is the editor of their Top-50 Resort Guide magazine.
Where I've been