articles

Summer snowboarding

Iceland
Iceland Summer Guide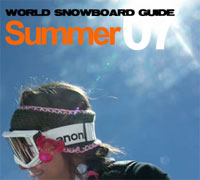 Summer Camp Iceland Park Project has run for 6 years and they usually run 4 fantastic one-week camps, the first three of which the park are fully serviced, while the last is called Trash week, where you literally trash the park. The organisers claim it to be "the most tranquil spot on the planet to do freestyle snowboarding where the sun never sets." And they just might be right.

The 2007 season was cancelled due to logistical reasons, and hopefully it'll be back running soon... although as of May 2008 the website www.icelandparkproject.com is under construction and there's no confirmed dates for this year.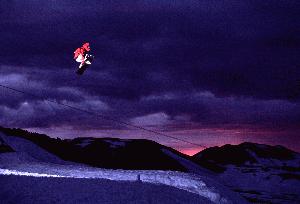 The camps usually start in mid May and run until mid June. Accommodation is in a sea side hostel in the small fishing village of Arnarstapion on the beautiful Snaefell peninsula, 250 kilometres north west of Reykjavik £475 or £540 if you prefer a guest house. The park itself is located on the Snaefellsjökull glacier which gets ample snow over the winter to shape into a great park, albeit without a pipe. There is a chance to surf over a sand based break but it is cold, a skate ramp in a tent and if you're into nature then you can enjoy view whales, artic turns and some mad cliffs.

The drawbacks are that there is no instruction, instead there's people on hand to offer advice. The camp is for intermediates and advanced riders, so not one for beginners. The price does not include flights. Note that you need to get to Keflavik Airport which is a ½ hour flight from Reykjavik or a breathtakingly beautiful drive around the coast.