articles

Summer snowboarding

Norway
Folgefonna Summer Guide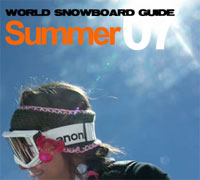 Folgefonna is a small glacial resort a mere 1200 metres above sea level but with the snow dumped on it all winter there's plenty left for a bit of boarding in the summer. The highest point on the glacier is 1640meters and although the runs aren't all that long, the park should keep you happy.
There's one 1.2km t-bar and a day pass will cost 280KR The resort is located on the west coast of Norway about 90 minutes drive including the ferry from Bergen or 7 hours from Oslo. www.folgefonn.no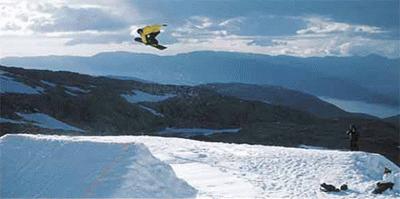 Folgefonn Camp has 3 one week camps here, from June 25th until July 14th. The camps are resort run and have a minimum age of 14, but are tailored to an older age group. The park has pipes, boxes, slides, jumps, a boarder cross, music and a demo centre where you can test next years boards and equipment.
Outside the park there's a full sized indoor skate ramp, mini ramps, 5 trampolines to practice inverted tricks, and there's also a small stream and a lake where you can go boating, fishing, windsurfing, swimming and wakeboarding. You can ride with tuition from 10 till 4 everyday and with basic accommodation you'll have to part with 450. euros
http://www.folgefonna.no/index.asp?lang=2