British Invasion 2006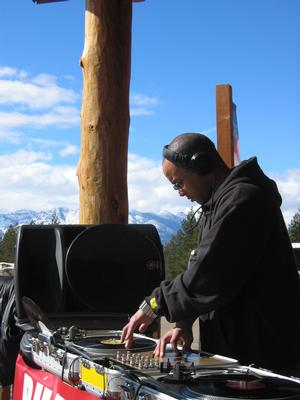 The Boston Tea Party was long time ago but now the Brits are back. The British Invasion tour
has blown up into a massive event. The calendar is jammed full from twice weekly parties, being held at the notorious Caesars Tahoe Casino, with a Wednesday night of bar breaks party comps and free raffles, ranging from Snowboards to Free night hotel stays. Friday nights will see "all night blow out" parties which again will see the club nights pumping until the wee hours of Saturday morning each and every week in March. "Back to Back" sets from our UK visiting DJ's will see to this, with a new and fresh UK arrival each week to ensure things don't get stale. There's also parties at the snowboard hotel, "The Block" owned by world famous Skateboarder and snowboarder Marc Frank Montoya.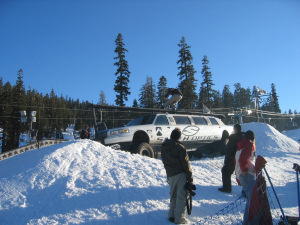 Artists this year are as follows: Will Duke (resident for the month), Will's ability to put together jaw dropping sets, has seen him build on an 11 year career, having started out in Hong Kong playing with the likes of, Pete Tong, Sasha & John Digweed on the Northern Exposure world tour, Paul Oakenfold, Derrick May, Lee Burridge, Craig Richards and the list goes on.
Then there's DJ Jody, whose regular slot on the infamous world renowned Breakbeat internet radio stations, Groovtech, with international live listening numbers of over 15,000 shot Jody into a world of broken beats, with highlights including sets at Heaven, The Ministry of Sound and most recently a set along side the world famous dj'ing duo Layo & Bushwacka at the Carling ReadingFestival VIP tent.
After that we up the bpm's with EZ-Ryder formerly D-Nutz who's weekly slots on drum & bass internet radio station, drumandbassworldwide.com earned him regular sets alongside the drum & bass fraternity, including the likes of Fabio & Groove rider, Mampi Swift, Andy C and many more at the infamous monthly Drumandbassworldwide.com parties.
Then Bring in J - Laze international record selling drum & bass producer, assigned to LTJ Bukems notorious label "Good Lookin Records", with his own international selling take on things for the Progressions Sessions Compilation series. Last but by no means least we bring you Zulu a legend on the turntables in the UK hip hop scene as well as in the rest of Europe, Asia and Australia, where his international magazine reviews in Billboard, Time Out and Hip Hop Connection have help to aid this.
But along side this is a resume that reads like a dj's wet dream, seeing Zulu play alongside everyone who's, who in the International Hip Hop scene, with appearances on MTV, Zulu is set to hit the big scene in America as world, watch this space to find out how things go down.
So if you fancy having it large on the piste and in the clubs check out.
"The British Invasion" with package deals from the UK being provided through skiworld.com, starting at as little as £599 for 7 days and £699 for 10 days.