Winter X Games Europe
10-12 March 10, Tignes, France
X-games comes to Europe! 8 different competitions over three days, including Ski and Snowboard SuperPipe and Slopestyle for men and women as well as a Snowmobile demonstration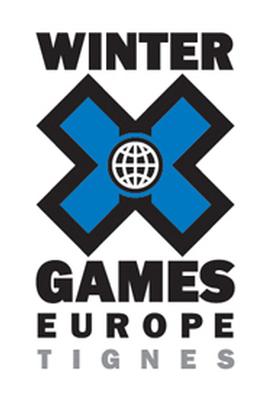 ESPN, CANAL + Events and Tignes Ski & Snowboard Resort will launch the first Winter X Games Europe March 10-12, 2010. The event will be the first Winter X Games held outside the United States.
A definitive list of the world's top winter action sports athletes will be invited to France to compete for medals and prize money. There will be eight different competitions over three days, including Ski and Snowboard SuperPipe and Slopestyle for men and women as well as a Snowmobile demonstration.
CANAL + Events CEO, Jean Louis Dutaret said, "We are delighted to work with ESPN and the X Games team to bring the Winter X Games to Europe. CANAL + Events and the ESPN events team will draw on all their experience to ensure this is the biggest and best winter sports event in Europe in 2010. As for soccer, rugby and many sports, CANAL + Group will consider X Games as a global project, including TV, Internet and mobile. In a Winter Olympic year, and only a few weeks after athletes have competed in Vancouver, fans in Europe will again be able to watch the top names in the world compete head to head."
"Nothing could be more justified than Tignes as the host resort of the first Winter X Games Europe. Tignes, the sportiest European ski resort, is always at the forefront of action and freestyle winter sports," said Tignes Ski & Snowboard Resort Manager, Sebastien Merignargues.
Rick Alessandri, ESPN Senior Vice President and Managing Director, X Games Franchise said, "Working with CANAL + and Tignes, and drawing on more than 10 years experience of running the Winter X Games in the United States, we are excited to bring winter action sports fans in Europe the best action sports event they will see in 2010. This first event outside the U.S. reflects the continued global growth of the X Games franchise as well as the progression of action sports in Europe."
Event schedule
?WEDNESDAY, MARCH 10TH
6pm - 7.30pm 7.40pm - 8.30pm Men's Ski Superpipe Final
THURSDAY, MARCH 11TH
1.30pm - 3pm Men's Snowboard Slopestyle Final
4.30pm - 5.30pm Women's Snowboard Superpipe Final
FRIDAY, MARCH 12TH
9.30am - 10.30am Women's Ski Slopestyle Final
11.30am - 12.30pm Women's Snowboard Slopestyle Final
1.30pm - 3pm Men's Ski Slopestyle Final
4pm - 5pm Women's Ski Superpipe Final
6pm - 7.30pm Men's Snowboard Superpipe Final

Related Pages
Advertisement