WSG has teamed up with Snowboard Coach UK
who will be running snowboard Instructors courses in the UK throughout the summer. Why not get qualified and get paid to ride?

Anyone booking on a course will receive a Free World Snowboard Guide 2006 our must have snowboarding bible. The Courses will be run by Ash Newnes who's been riding for 13 years and is a BASI and Snowsports Scotland trainer. The courses will be run over five days or over a few weekends for those who can't get time off during the week.

Next season will see instructor and freestyle camps being run in Bankso Bulgaria, by the Newly formed Method Snowboard School which will be based in the heart of Bankso. Why Bulgaria I hear you ask? Well it's 30p a pint for starters.

Dates for UK courses will be.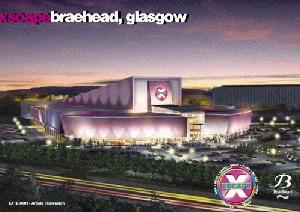 Monday - Friday Courses
8-12 May - Milton Keynes
5-9 June - Castleford
14-18 Aug - Castleford
11-14 Sep - Milton Keynes
16-20 Oct - Castleford
Braehead courses TBC after the April opening of the centre.
Weekend Courses
7,8,9 & 22,23 July - Milton Keynes
Milton Keynes : £375 inc free daily parking pass
Castleford: £TBA
Braehead: £TBA