The Scottish resorts, especially the Nevis and Glencoe are experiencing excellent conditions at the moment after a week of snowfall. The locals at Nevis were saying that the weekend conditions were the best they've seen in at least 6 seasons.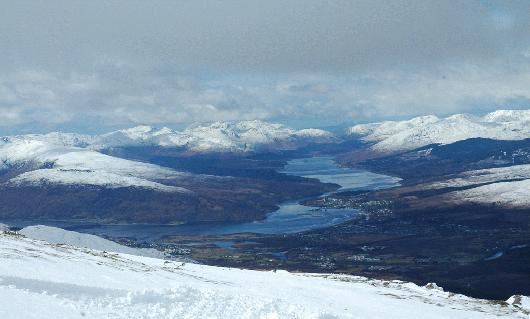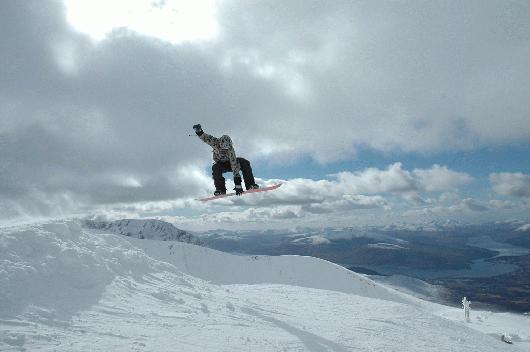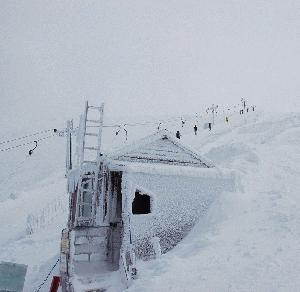 A few of the WSG team took the overnight train from London up to Fort William on friday, and by 11am were boarding in some pretty good powder. Amazingly the place was pretty empty, and the fresh snow had drifted in places, and to cap it all blue skys and sunshine. Sunday was a similar situation, and a heavy lunchtime snowfall helped to top thing up. The back corries were (and still are closed) due to avalanche risk but you could roam the front face taking pretty much any line you wanted.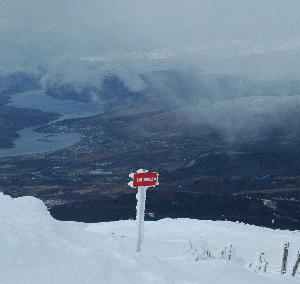 Nearby Glencoe didn't escape the heavy snow and reported a good 4 foot of drifted snow in places.
Nevis is set to remain open every day until the end of Easter and then should be open every weekend while possible, and more snow flurries are due all week.
If you've never experienced boarding in Scotland then its a good time to change that, plenty of accomodation is available in the friendly town of Fort William and daily bus services run to Nevis Range (8miles) and Glencoe (26miles)
Photos © WSG, taken 8-9th April at Nevis Range.