After the huge success of Fuck It in the previous season, Special Blend, Forum and Foursquare hit the scene with another banger movie named Vacation. To celebrate the movie's release the brands offer you the unique chance to spend a weekend with the Forum Global Team. Fans will not only get the chance to shred with the guys and be one of the first to see the new movie but also to party hard to the tunes of German DJ set up Drunken Masters and of course to simply have a lot of fun.
On Saturday, October 8th 2011, five busses from Great Britain, the Netherlands, Belgium, Germany and Luxembourg hit the road towards Landgraaf / Holland. A perfectly shaped park at SnowWorld Landgraaf awaits the participants for an afternoon shred with the team. Watch and learn from Nic Sauve, Stevie Bell, Alek Oestreng, Andreas Wiig, Daniel Ek, Pat Moore and Mario Käppeli. You can use your own board or test the latest 2012 Forum boards.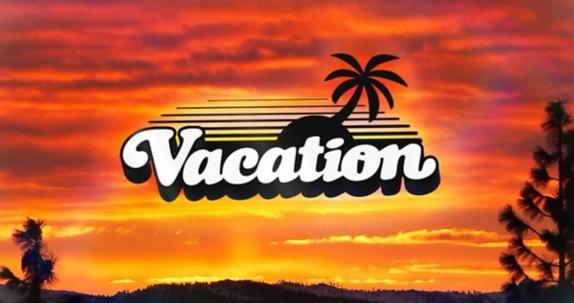 But not only snowboarding is on the menu for the day. Fun side events also will provide some fun times before Special Blend, Forum and Foursquare's new movie is presented in the bar next door. In traditional Forum manner, the day will finish off with a party to be remembered.
The whole package including transport, lift ticket, party entrance, goodie bag and hotel with breakfast only costs 99,- Euro / 99,- Pounds and is available in the following shops:
UK:
· LCB Camden , 23 Chalk Farm Road, London NW1 8AG, [email protected]
· Sputnik Snowboard Shop, 49a West Street, Marlow, Buckinghamshire SL7 2LS, [email protected]
· Subvert Boardstore, Unit 15, Chill Factor, Trafford Way, Manchester M41 7JA, [email protected]
Holland:
· Revert, Kleine Houtstraat 30, 2011 DM Haarlem, www.revert.nl
· Reprezent, Haarlemmerstraat 80, 1013 EV Amsterdam, www.reprezent.nl
· Downtown, Orthenstraat 25, 5211 SV Den Bosch, www.downtown.nl
Belgium:
· Topsport Lebbeke, Brusselsesteenweg 142, 9280 Lebbeke, www.topsport.be
· Real-Deal, Antwerpsestraat 169, 2640 Mortsel, www.real-deal.be
· Poo Poo Style, Kerkstraat 2, 3990 Peer, www.poopoo-style.be
Luxembourg:
· Surf In, Rue de Hollerich 83, 1741 Luxembourg, www.surfin.lu
Germany:
· TX Sport 2, Vordere Sterngasse 9, 90402Nürnberg, www.tx-sports.com
· Titus Shop, Luitpoldstrasse 20-22, 96052 Bamberg, [email protected]
· Trick 17, Boehmerstrasse 29, 54290 Trier, www.trick17-shop.com
· Railslide, Roßmarkt 10, 60311 Frankfurt am Main, www.railslide.tv
For updates join our facebook event 'We are going on Vacation'.
For all other information, photos and videos visit us at www.special-blend.com, www.forumsnowboards.com, and www.foursquareouterwear.com.