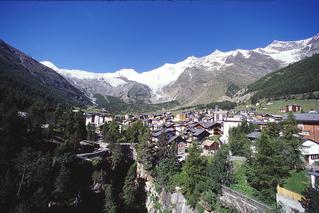 Saas-Fee goes all folk, and if that don't appeal go boarding, on arguably the best summer boarding in Europe, then watch some cool mountain related films at the Festival dei Festival Lugano. For more information on Saas-Fee and many other summer resorts check out our fantastic Summer Guide.

10th International Alpine Music Festival
The 10th anniversary of the folk music festival will take place from 4th to 8th July 2007. You are invited to join in the evenings of entertainment and dancing. Folk music is a real experience; get the feeling of it. There will be everything from local to international groups.
The following groups will also take part on that festival: "C-breeze" (South-American & Caribbean rhythms), "Schnulze & Schnultze" and from the Valais "Big Fish".
At the weekend, our country/folkloristic music friends will be playing in restaurants. Altogether there are playing 11 different folk groups in the village.
Further information: www.saas-fee.ch/iamf.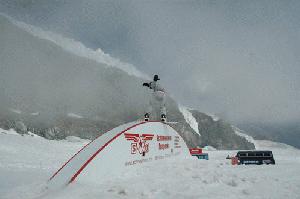 Festival dei Festival Lugano in Saas-Fee
On 27th and 28th July the best films about mountains will be shown for the 5th time on the village square in Saas-Fee. All these films have won awards in international mountain film festivals. Real cinematic pleasure set in a fantastic, authentic background!