The Zillertal VÄLLEY RÄLLEY hosted by Ride Snowboards is a fresh and new Snowboard Contest Tou that will take place over four events starting in October 2013! The premiere event is at the Betterpark Hintertux on Hintertux Glacier and just before Christmas the tour arrives at Betterpark Hochzillertal. In January 2014, the third tour stop will take place at the nearby Action-Park Kreuzwiese at Zillertal Arena and the final event will happen in late February at the Vans Penken Park in Mayrhofen ! This will all be followed by the finals party where the overall tour winners will be crowned and celebrated.
As well as the Slopestyle, Big Air or Rail Contest will each event will offer free coaching sessions, free gear testing and demos by Ride Snowboards! Kids, rookies, amateurs, girls, pros or legends are all welcome at the VÄLLEY RÄLLEY. Individuals can drop-in on their own category, regardless of whether their freestyle career begins with this event or they are a seasoned pro. Participants will earn points for the tour ranking and the overall tour winners will be awarded after the final tourstop, when a Prince, Queen and King of the VÄLLEY will be crowned.
The Zillertal VÄLLEY RÄLLEY is part of the N.ASA Austria Cups and the three overall winners in the men´s, rookies and ladies tour will qualify for the National Championships N.ASA Shred Down Austrian Masters Slopestyle on March 07. – 09. 2014 in Westendorf. On top of this, the overall Rookie Tour Champion wins a starting spot with an all-inclusive package worth 350 Euros for the N.ASA organized World Rookie Finals in Ischgl. As a 1Star Event of the World Snowboard Tour, all riders have the opportunity to gain valuable points for the World Snowboard Tour Ranking and thus secure a ticket to ride in professional snowboard competitions on a higher level.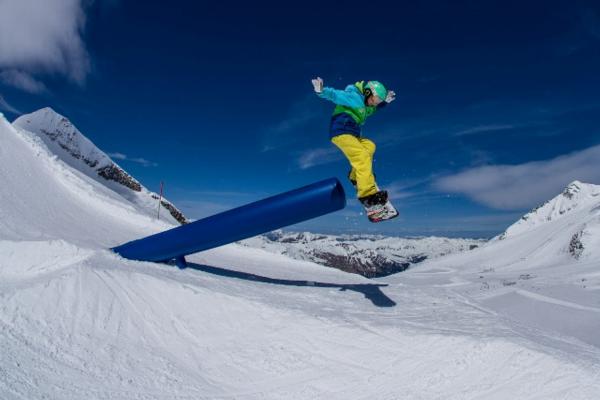 All tourstops at a glance:
26.-27. October 2013 Betterpark Hintertuxer Gletscher
21.-22. December 2013 Betterpark Hochzillertal
25.-26. January 2014 Action-Park Zillertal Arena
22.-23. February 2014 Vans Penken Park Mayrhofen
All info can be found on www.aesthetiker.com