News on Kitzbuhel
Mon 29 February 16, Kitzbuhel, Austria
On Sunday, March 6, at 9AM CET, the world's best freeriders descend on the legendary Austrian resort as the pressure builds for the final qualifying event before the penultimate stop in Haines, Alaska.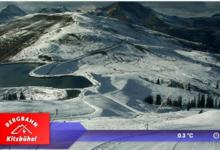 Sat 24 October 15, Kitzbuhel, Austria
Kitzbuhel open their lifts for the first this weekend. Snowfall and cold weather in recent days covered the mountains around Kitzbühel (and most of the Alps) in a fluffy winter robe.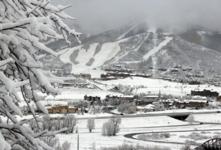 Sat 30 October 10, Kitzbuhel, Austria
Up to 60cm (two feet) of new snow in the Alps. Laax and Kitzbuhel opening early this weekend – the latter first non-glacier resort in Alps to do so. More than foot of snow in the Colorado Rockies. 36 Ski areas in 9 countries expected to be open this weekend. First snow of the season in the Pyrenees. Turoa still open in New Zealand.