Hokkaido

"Not just the best area in Japan to visit for powder snow, but the best in the World. The amount of snow Hokkaido receives, with a fluffiness that is unparalled, is insane."
As Japan's northern-most island and largest Prefecture, Hokkaido truly is an epic winter wonderland. With a population of just 5 million people spread over a land mass equivalent to that of Austria, the crowds are few and far between – an important distinction when comparing it to Japan's other snowy destinations.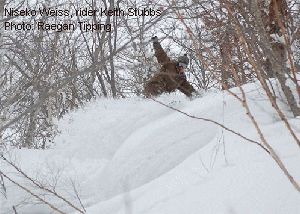 Hokkaido's geographical location benefits from the extremely cold Siberian storm systems that bring astonishingly light, dry powder to its mountains. Weather systems bearing south-east from Russia pass over the relatively small Sea of Japan and pick up just enough moisture to unload huge amounts of snow on this fairly isolated isle. In turn, this grants Hokkaido, arguably the most reliable ski season in the world.

A massive percentage of Hokkaido's land is covered by hills and mountains. When referring to size, these ranges simply don't compare to the Alps in Europe or North America's Rocky Mountains, however the unique climate here ensures snow to very low levels. In fact, throughout the winter months Hokkaido will often have a beautiful covering of white down to the sea's shores.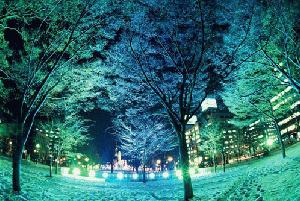 Resorts in Hokkaido are generally well developed, although only a few have proper service towns at their bases, as per Europe and North America. The terrain is mostly below the tree line and generally quite mellow with few faces getting over 35 degrees in pitch. Most of the larger resorts have terrain parks and few have half pipes, although most riders visit Hokkaido for the powder not the parks. Resort-altitude here is significantly lower than other international ski destinations, but never fear they still get more snow than just about anywhere!

There are three major cities in Hokkaido: Hakodate in the south, Asahikawa in the central region and the capital Sapporo. The latter two are excellent gateway cities with international airports and allow easy access to all the major snow resorts.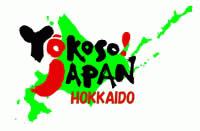 Cuisine in Hokkaido is similar to the rest of Japan (to most westerners anyway), but with a stronger seafood element – it's particularly known for serving very large and tasty crabs. The people of Hokkaido are generally very polite and like most Japanese, fairly reserved. Snow sports are as imbedded into Hokkaido's culture as say football is in the UK or Ice Hockey in Canada. Most kids even have to take skiing lessons as part of the school's curriculum – hard life ey?