resorts

japan

Hokkaido

Sapporo
Sapporo City Guide
Sapporo City
Few cities in the world can boast easy access to this many ski resorts. Sapporo is within 3 hours drive of 20-odd resorts; 8 of which are comparable internationally. With a population less than 2 million, Sapporo has an incredible ratio of slopes-to-people.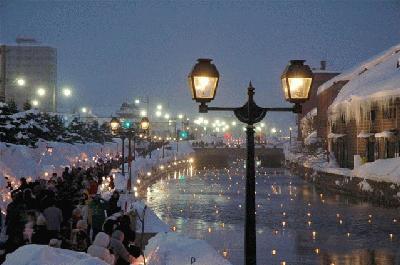 As a relatively new Japanese city, Sapporo is untroubled, reasonably planned and easy enough to navigate. It's kind of like a mini-Tokyo but with snow and is very pleasant when the fluffy flakes are falling to hide the usual greyness. The best time of year to visit is early February during the Sapporo Snow Festival, assuming you can hack the well-below freezing temperatures. This weeklong celebration, revolving around ice sculpting, has an array of different events including a Toyota Big Air comp.

Other tourist sites in and around Sapporo include the Jozankei Onsen (or hot spring) and Odori Park. Although if you're reading this, you're probably snow-crazy and will spend your time riding the famous Hokkaido powder instead!
Staying
Anyone looking to spend a few nights in Sapporo will be presented with a decent range of accommodation to choose from. The downtown area in Sapporo Central (around Odori Park and JR Sapporo Station) has many options with prices starting at about ¥4,000 per night for a half-decent 3 star hotel like the Sapporo Washington. Nakajima-park, located on the south edge of the Susukino area, has 3 star options starting at around ¥3,500 per night.

Most hotels here offer very compact rooms, as is typical in all Japanese cities. However if you like a little more space or you're keen to lap up some luxury, the Sheraton Sapporo is the one for you. It's a low priced 5 Star hotel found in the Shin Sapporo area, complete with 7 restaurants/bars and an amazing spa. It's ideal if you're looking for a night or two of indulgence without breaking the bank – you can find discounted rates from as little as ¥7,600 per night per person. Plus they offer a shuttle bus service direct to Sapporo Kokusai ski area, with the option to purchase lift tickets and rentals included in your accommodation package. If you do stay here, definitely take an evening to chill with the live music and cocktails at the 'Stars Bar' on the 31st floor, where you get a truly epic view over the cities lights.

Like most international cities, Sapporo offers a huge array of eating and drinking establishments, which focus heavily on local produce. Menus generally have a massive seafood influence and everywhere seems to sell the indigenous thirst-quenching Sapporo beer. Sapporo Central and Odori Park both have a good selection of restaurants, alternatively head to the area titled Susukino, which is best known for its night life.
Travel
The easiest way to travel Sapporo is by Subway. This super-clean underground system is perfectly laid out accessing all the main districts, and reasonably priced too with an all-day pass costing ¥1,000 midweek and ¥500 on weekends. Most signs and all announcements have English translations whilst staff are habitually helpful. The only downfall to this subway system seems to be finding the stations above ground – pickup a city map, study it well and take your time when looking around. It's easy enough once you get a feel for it.

Driving in Sapporo is not particularly hard if you're already used to navigating big cities. Road rules are fairly standard and abided by well. Place names are written in English as well as Japanese and signage generally includes international road symbols.

Getting to Resorts from Sapporo can be tricky depending where you're heading. Some resorts have a daily bus service from major hotels or the central bus station. Others rely on the Hokkaido Resort Liner to transport their customers. Avoid using the JR lines (Japanese Railway over ground trains) where possible, as they are simply not set up for English speaking tourists dragging large snowboard bags behind them.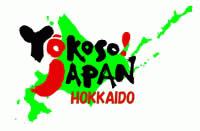 Contact the following offices for bus timetables and prices:
Resort Liner Ltd. +81-11-219-4411
Chuo Bus Ltd. +81-11-231-0500
Dohnan Bus Ltd. +81-11-865-5511