Poland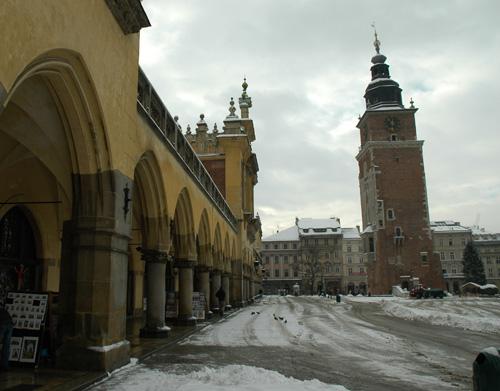 "On the up, with some investment going on in the resort infrastructure and some bargains to be had, especially if you like your spirits"
These people have had some shit, the Second World War started there and ended with twenty years of Communist Russian rule, followed by a puppet Polish Government for another twenty. When you arrive in Warsaw or Krakow its grey even when the sun shines its grey and the taxi drivers will try to rip you off by about 1000%. But look a little deeper past the unsmiling faces and the bastard taxi drivers and what you'll find is real wild spot.
Renaissance buildings, cheap beer, beautiful people and enough vodka and gherkins to see out any post nuclear war. In the High Tatras the bushes are full of wolfs and bears, in the city there full of suit wearing vodka heads, who just couldn't make it home. There are many resorts in Poland but most are tiny, with only one or two lifts. The best is the resort town of Zakopane, which is directly south of Krakow on the Slovakian boarder.
The last few years has seen much cash invested in Poland, with Krakow being high on the list for Brit's trying to make a few quid in the property market. This has seen a large investment in the surrounding resorts, with high speed six man chairs taking the place of knackered old drags.
Related Pages
Resorts in Poland
Advertisement