Village life, accommodation and nightlife
in Schweitzer Mountain
Hotel search
Resort life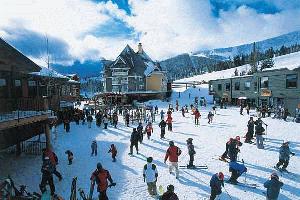 All your local needs are mainly provided down in Sandpoint 2 miles away.
Eating
For a burger try the Powder House and for a beer give Roxy's a try.
accommodation
There is some accommodation available at the base area close to the slopes such as The Green Gables Lodge or in one of the condos. Far cheaper lodging can be found in Sandpoint where you will find a basic but okay selection of shops, restaurants and bars.
READ NEXT: Mountain statistics
Resort Information
Location
Advertisement