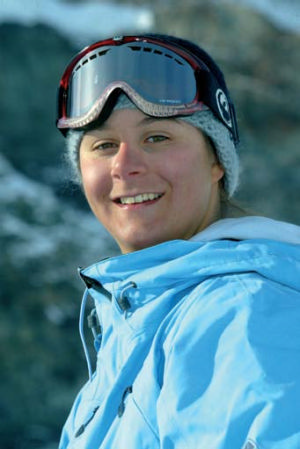 Hi, my name is Zoe Gillings, I am a pro snowboarder and my event is Snowboardcross. Snowboardcross isn't a very well known discipline of snowboarding but you may have seen it at the Olympics it is the one where 4 people ride down a course full of banked turns, rollers and jumps, four at a time, and the first one to get to the bottom wins!
I started snowboarding when I was 10. I'd been skiing since I was 4 but I'd got a bit bored when I saw my elder brother snowboarding. He made it look fun, which it is, and from then on I was hooked. I did my first comp (the British champs) about 2 months later, and I won the youth category, and a playstation, which I of course thought was really cool.
I did a few more comps like the Brits, Scottish champs, and junior worlds, then when I was 16 I decided the best way to get better was to go out and train with a coach for a season, so I went to Canada and did just that. I trained with Craig Smith now the British team head coach, and got way better! I entered my first world cup where I came 14th. It all went so well I went out to Canada again the next season. There were some other Brits training out there too and that was the start of the current British team.
The last 4 years I have been doing more and more world cups with the highlights being first and second in the two events in Chile, at the start of the 04/05 season, with a good few 4ths, 5ths, and 8ths thrown in, through the rest of the year.
At the end of the 04/05 Season I was doing a photo shoot with Audi where I was doing a jump over one of their cars, I cleared the car but didn't quite make the landing of the jump. Consequently I landed on an uphill piece of ice with all my weight going through my front foot. I shattered my foot! One bone was in about 7 pieces, the surgeon said that he had only ever seen a foot injury like this

from people in car crashes. And he didn't think I would ever be able to ride again. I didn't listen to him and went to the English institute of sport in Bath where they all worked really hard to get me back to full fitness. I pretty much lived in the physio department for 7 months. I was out for a good while but got back out riding half way through the 05/06 season.
February 06 I represented Great Britain at the Olympics which was fabulous! On the competition day I had so much bad luck from adverse conditions on the course in qualification, to girls crashing into me in the heats. I even hit my head in my last heat and didn't know where I was for a few minutes. Never the less it was a brilliant experience and before the closing ceremony I had already decided I was going to do everything in my power the make sure I was at the next one in Vancouver 2010 and next time everything is going to go well!
This season I am going to be based in Saas Fee and Morgins (Switzerland) and I'm going to compete at most, if not all, of the world cups. I am I fact in Saas Fee right now.
Thank you for reading and I hope you have a good trip wherever you have chosen to go.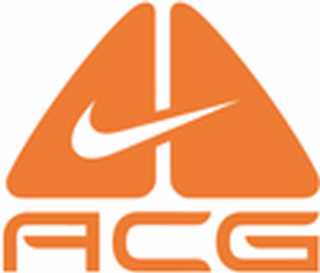 Where I've been