The Brits 2010
21-28 March 10, Laax, Switzerland
The BRITS is a unique, week-long winter festival that everyone should experience. Combining eight British Snowboard and Freeski Championship events and a musical juggernaut set to shake the pretty little Swiss resort to its very foundation
The BRITS, Europe's longest established winter festival and number one event on the British Snowboarding and Freeskiing calendar is back! Returning to the award-winning Swiss resort of Laax from the 21st - 28th March 2010 at a head-turningly unbelievable £230 per person!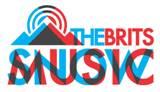 The BRITS is a unique, week-long winter festival that everyone should experience. Combining eight British Snowboard and Freeski Championship events including the Animal Slopestyle, SNO!zone Halfpipe and Trespass Snowboard/Skiercross and a musical juggernaut set to shake the pretty little Swiss resort to its very foundation.
This year we're offering packages at rates that would make a backpacker double-take. Starting from as little as £230* per person, packages include - seven nights accommodation, seven days lift pass and an event pack containing an exclusive BRITS Ignite beanie and BRITS festival wristband, providing FREE entry to all of the club night shenanigans plus a bevy of discounts and event privileges. With its choice of hotels or apartments including the stylish Riders Palace and the brand new design hotel, Rocks Resort, the BRITS 2010 is offering champagne taste for beer money, and we're bracing ourselves for an almighty lock-in.
As well as saving you a tidy packet, The BRITS also unites the UK's top athletes such as X-Games Gold medallist, Jenny Jones and Olympic hopefuls Ben Kilner and Zoe Gillings with budding amateurs, kids and rookies. Giving all-comers the chance to compete for British titles and World-ranking points. All standards are welcome and competitors can pre-register online for any one or more disciplines.
For 2010 we're adding even more to the Après Sessions, so hold tight for some Home Run adrenaline-fuelled antics, Air Bag bravado, Highest Ollie posturing, free Demo Testing, plus some banging Live Acoustic Sets. The evening music menu will be covering all bases, with melodic flavours coming courtesy of internationally acclaimed solo artists, live bands and DJs that cross a spectrum of musical genres and styles.
Snowboard Cross
The Trespass Snowboardcross and Skiercross Championships witnessed the largest number of entrants to date at The BRITS 09 with over 200 competitors, ranging from novice to pro stepping up to the start gates to race against the clock and each other down the challenging 700m course. Team GB, and in particular Zoe Gillings and James Foster will be looking to get amongst the medals, where victories will secure them a third consecutive Trespass British Snowboardcross Championship each.
Gillings, who is considered one of Britain's best hopes for a medal at the upcoming 2010 Winter Olympics, will be back at the BRITS in March to defend her current British title. Hopefully we'll discover a few more future stars, inspired by her performance and looking to follow in her footsteps.
The Trespass Snowboardcross Championships will kick start the snowboard competition schedule on Tuesday 23rd March, with the Trespass Skiercross Championships taking place on Thursday 25th March 2010. The BRITS welcomes all ability levels and is served up across five age categories, Kids, Youth, Junior, Senior and Masters. Competition registration will be live from the 1st January 2010, for more event information and to register to compete, check out: www.brits10.com
Halfpipe
An impressive display of World-class Halfpipe riding was witnessed during the 2009 SNO!zone Halfpipe Championships, with riders, Ben Kilner, Sam Cullum, Dom Harington, Dan Wakeham and James Foster setting the standards and raising the bar in the men's snowboard final. It was younger skiers, Katie Summerhayes and Tyler Jay-Harding who were pushing up through the ranks in the Freeski Halfpipe Championships whilst experienced skiers, James Machon and Emma Lonsdale dominated the top spots.
Laax's pristine and perfectly shaped 20ft superpipe will set the stage for the 2010 SNO!zone Halfpipe Championships and with potentially the largest number of British Halfpipe riders to date qualifying for the upcoming 2010 Winter Olympics, the SNO!zone British Halfpipe Championships is definitely one not to be missed!.
The SNO!zone Freeski Halfpipe Championships will get the weeks Freeski Competition started on Tuesday 23rd March, whilst the Snowboard Halfpipe Championships, which is also a 3-STAR TTR World ranking event will take place on Thursday 25th March 2010. Competition registration will be live from the 1st January 2010, for more event information and to register to compete, check out: www.brits10.com