Winter X Games Europe - Thursday results
Thu 11 March 10
Eric Willett takes the gold medal in the slopestyle and Kaitlyn Farrington upsets Olympic champion Torah Bright to take the womens halfpipe at the x-games in Tignes, France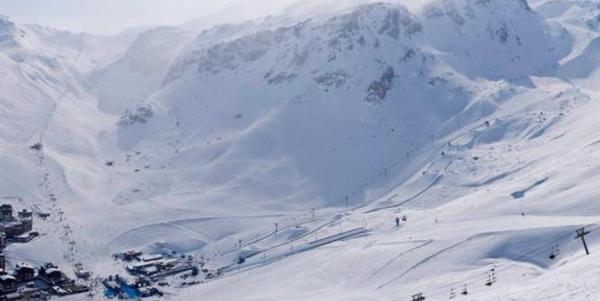 Colorado's Willett Takes the Gold in Snowboard Slopestyle
Tignes, France – Last month, Breckenridge resident Eric Willett took home a silver medal from Snowboard Slopestyle at Winter X Games 14 in Aspen. Today in the men's final in Tignes, France, Willett upgraded and will bring gold back to his hometown in Colorado.
"I wasn't really landing my tricks in practice, but somehow it all clicked and came together for me in the final," Willett said about his win. After his second run put him in the lead, he said, "I had no idea what I was going to do, and I'm so stoked right now. The course is perfect and the riding level is insane."
Willett threw down a solid second run that put him in the lead for the gold medal with his mixed tricks of backside 720, frontside double cork 1080 and switch backside 900. USA's Sage Kotsenburg followed close behind to win silver. Marko Grilc of Slovakia took the bronze.
"Winter X Games Europe has lived up to my expectations," said Grilc. "It is so great to see the biggest event in action sports come to Europe."
There were four previous Winter X Games medalists in the final field: Travis Rice, Iouri Podladtchikov, Eric Willet and Chas Guldemond with seven medals among them. Podladtchikov and Christian Haller of Switzerland competed at the Olympic Games in Vancouver.
Farrington Wins First Gold in Snowboard SuperPipe, Olympic Gold Medalist, Torah Bright, Takes Silver
Tignes, France – Kaitlyn Farrington has competed in the Winter X Games for the past three years, and tonight in the women's Snowboard SuperPipe final, she leaves Winter X Games Europe with her first gold medal. In a field of six women, four of whom were Olympians, Farrington and Bright went head-to-head for the title.
"I was already psyched after all my runs because I knew, regardless, I was going to be on the podium with Torah," Farrington said of watching Torah take her last run that would decide the champion.
Farrington led after her first run then had to bump up her difficulty with a backside 900 in run two when Torah Bright took the lead. Bright's third run was her best with a combination of tricks that included a backside and frontside 540, backside air and frontside 720.
"X Games is such a huge event to action sports and to have it in France only enhances the culture of action sports on a whole," Bright said of Winter Games coming to Europe. "That is why I am here to support the first ever Winter X Games Europe – it is history in the making."
France added another medal to their count as Sophie Rodriguez of Grenoble finished with a bronze.
X-Games Highlights
Results so far
Snowboard Slopestyle Men's
Name Bib # Hometown Score
1. Eric Willett 200 Breckenridge, Colo., USA 91.00
2. Sage Kotsenburg 195 Park City, Utah, USA 85.33
3. Marko Grilc 102 Ljubljana, Slovakia 83.66
4. Stephan Maurer 196 Zikers, Switzerland 82.66
5. Chas Guldemond 193 Reno, Nev., USA 70.66
6. Christian Haller 103 Zernez, Switzerland 67.66
7. Travis Rice 198 Jackson Hole, WY, USA 50.33
8. Iouri Podladtchikov 197 Zurich, Switzerland 49.33
Snowboard SuperPipe Women's
Name Bib No. Hometown Score
1. Kaitlyn Farrington 135 Sun Valley, Idaho 97.00
2. Torah Bright 224 Cooma, Australia 95.00
3. Sophie Rodriguez 275 Grenoble, France 87.00
4. Mercedes Nicoll 228 Whistler, Canada 82.33
5.
Ellery Hollingsworth 138 Darien, Conn. 79.00
6.
Kjersti Oestgaard Buaas 139 Trondheim, Norway 78.66
Slopestyle Women's Elimination Results
Top 6 advance to final
Name Bib No. Hometown Score
1. Jenny Jones 115 Bristol, Great Britain 96.33
2. Sina Candrian 136 Flims, Switzerland 94.33
3. Spencer O'Brien 117 Whistler, Canada 91.33
4. Silje Norendal 206 Kongsberg, Norway 72.00
5. Sarka Pancochova 229 Uhersky Brod, CZE 68.66
6. Kjersti Oestgaard Buaas 139 Trondheim, Norway 65.00
7. Charlotte van Gils 120 Amsterdam, Netherlands 50.66
8. Cheryl Maas 274 Biarritz, France 46.33
9. Aimee Fuller 204 Holywood, Great Britain 36.33
10. Tina Ramholt 208 Villette, Switzerland 20.00
11. Cilka Sadar 140 Ljubljana, Slovakia 15.66
12. Silvia Mittermueller 116 Munich, Germany 6.00
13. Alicia Bonnaud 114 Vars Les Claux, France 5.66
Next Story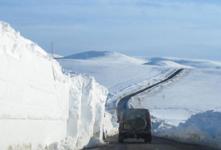 Fri 12 March 10, Andermatt, Switzerland
A foot of fresh in the French Pyrenees, 50cm in 24 Hours on Germany's ski slopes, Another metre of snow in 36 hours for Scotland, 'Dream like conditions' in Austria where resorts report 30cm (a foot) of new snow. 'Finest powder snow' in Switzerland, Three feet of new snow in California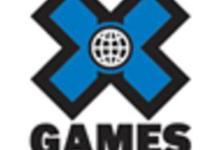 Fri 12 March 10, Tignes, France
Go GB, Bristol's Jenny Jones takes gold medal in the womens slopestyle final at the Winter X-Games in Tignes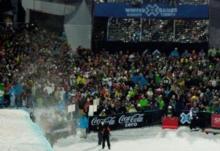 Sat 13 March 10, Tignes, France
Switzerland's Iouri Podladtchikov emptied his bag of tricks in the halfpipe finals at the Winter-X games in Tignes, with a record breaking score to take top honours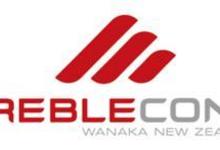 Thu 18 March 10, Treble Cone, New Zealand
A FIS specification big air kicker, start of the access road improvement plan, and an extension of its ski improvement programme have been announced today by Treble Cone Ski Area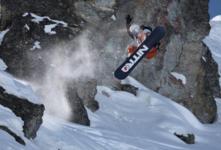 Thu 18 March 10, Nendaz, Switzerland
Sunday saw enjoyed excellent conditions for the 4th Nendaz Freeride. Some of the best international riders entertained the 500 spectators present at the Red Bull village at the foot of Mont-Gond.
"Snow sure, true boarders' moonscape Great all-round resort with something for everyone, no matter what your ability. However, watch out some for long lift queues and crowds during school holidays and weekends."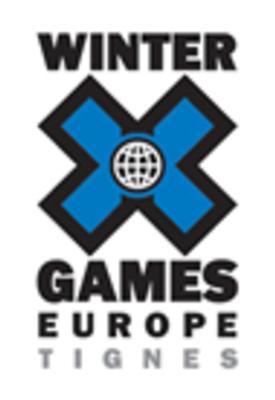 10-12 March 10
X-games comes to Europe! 8 different competitions over three days, including Ski and Snowboard SuperPipe and Slopestyle for men and women as well as a Snowmobile demonstration
Advertisement