Keith Stubbs from the Toyota Big Air in Sapporo
Tue 01 March 11
Last Saturday was the 15th annual Toyota Big Air in Sapporo, Japan. The likes of Sebastian Totaunt, Chas Guldemond and Peetu Piiroinen featured in a stellar lineup, and WSG writer Keith Stubbs and videographer Sam Lynch saw it unfold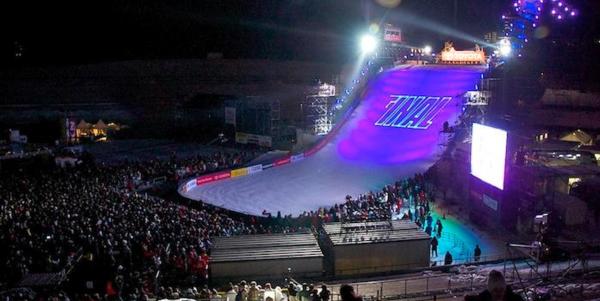 An epic end to a fun road trip…
Last Saturday was the 15th annual Toyota Big Air in Sapporo, Japan. Myself and videographer Sam Lynch scored a few press passes for the event, and managed to squeeze it in on the last night of our Hokkaido road trip.
Now I understand why so many Japanese big air comps make it in to snowboard movies ('The White Album' and '91 Words for Snow', to name two). The fans get so into it, it's unreal. The front rows fill up with screaming teenage girls like it's a Miley Cirus concert. Combine that with Japanese hip hop artists, impressive fireworks, some pretty funny in-between entertainment features, and a selection of the best riders in the world… need I say more?
This year's Toyota Big Air went off massively. It was a clear, cold night, so the in-run was fast and riders were landing really deep – definitely a contrast to last year's comp where the falling slushy snow made it hard to reach the knuckle and you needed knee-length gum boots to stop your feet from getting soaked.
Two Japanese rider's made it through to the quarters, up against some of the biggest names on the TTR tour. Young guns like Sebastian Totaunt, Gjermund Bratten and Mark McMorris were out to prove themselves against the likes of Chas Guldemond and last year's winner Peetu Piiroinen.
The doubles started coming out in the quarters with Seb Toots absolutely stomping his double backside rodeos. McMorris had the doubles going on as well and knocked out local rider Keito Kumazaki with a nice back-10 double cork against Kumazaki's switch double roadys – a little controversial possibly???
The quarters also saw a few flat spins, with Seppe Smitts throwing back-10s and Chas killing it with his backside 1260s. Guldemond vs Pironian was definitely the big match up, but Chas' back-12s were too much for Peetu's double cork 10s, knocking last year's winner out a bit earlier than expected.
Chas continued all the way to the finals with his 1260s, stomping every single one like he had legs of steel. He met Seb Toots in the final and continued to dominate, even attempting a 1440 on his last hit of the night, which he just butt-checked on – super close!
The best part of the night for me wasn't the crazy Japanese enthusiasm or Chas' epic 12s, but it the way Chas continually acknowledged the Japanese audience and their customs by bowing JP-style to the crowd on almost every run, check the pics…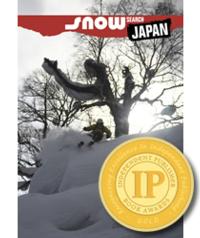 So if you've never been to a snowboard comp in Japan before, put it on your to-do list now. In fact, if you haven't ridden in Japan yet, that should come first. Check out the award-winning Snow-search Japan guidebook for the low-down on riding in Japan.
By Keith Stubbs.
Thanks for Chris Chan in Niseko for sorting out the press passes.
Full Results

QUALIFICATION
1/4 FINAL
1/2 FINAL
FINAL
RANK
BIB
STANCE
NAME
NAT
SPONSORS
1ST
RUN
2ND
RUN
BEST
POINT
1ST
RUN
2ND
RUN
BEST
POINT
1ST
RUN
2ND
RUN
BEST
POINT
1ST
RUN
2ND
RUN
BEST
POINT
01
06
G
Chas GULDEMOND
USA
ROCKSTAR
091
242
242
093
278
278
261
227
261
268
098
268
02
12
G
Sebastien TOUTANT
CAN
O'NEILL, RIDE, OAKLEY, RED BULL
100
285
285
280
084
280
282
103
282
091
092
092
03
13
R
Mark McMORRIS
CAN
BURTON, RED BULL
099
269
269
112
261
261
096
234
234
vs. C. GULDEMOND
03
03
G
Seppe SMITS
BEL
BURTON, RED BULL
259
108
259
109
263
263
101
227
227
vs. S. TOUTANT
05
01
G
Peetu PIIROINEN
FIN
NIKE6.0, BURTON, ANON, TOYOTA
277
200
277
276
156
276
vs. C. GULDEMOND
05
15
R
Kazushige FUJITA
JPN
HEAD
219
095
219
111
249
249
vs. S. TOUTANT
05
10
R
Keito KUMAZAKI
JPN
SALOMON, BONFIRE
254
050
254
090
245
245
vs. M. McMORRIS
05
07
G
Gjermund BRAATEN
NOR
NIKE6.0, MONSTER, NITRO
244
262
262
102
102
102
vs. S. SMITS
09
04
G
Ryota TAKAHASHI
JPN
OAKLEY, CAPITA
106
216
216
10
16
R
Ayumu NEDEFUJI
JPN
YONEX
213
089
213
11
08
R
Daisuke MURAKAMI
JPN
K2, PHENIX
202
087
202
12
05
R
Antti AUTTI
FIN
BILLABONG, GIRO
085
092
092
13
14
R
Atsushi ISHIKAWA
JPN
FLOW, QUIKSILVER
090
032
090
14
09
R
Asato YOSHIDA
JPN
YONEX
075
060
075
15
02
G
Hiroumi FUJIMOTO
JPN
SALOMON, REVOLT
068
034
068
11
G
Sage KOTSENBURG
USA
NIKE6.0
DNS
DNS
For more information visit www.toyota-bigair.jp/2011
Next Story
Wed 02 March 11, Glenshee, United Kingdom
The Western Saab Challenge, Scottish Snowcross Championships is set to run this Saturday and Sunday at Glenshee Ski Centre in Scotland. Olympic rider Ben Kilner will be in attendence and there's still time to enter the comp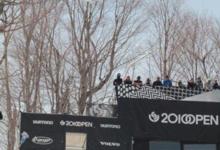 Thu 03 March 11, Stratton, USA
The legendary Burton US Open is the final 6Star event on the Swatch TTR Tour and is getting ready to host the crowning of both the male and female 2010/11 Swatch TTR World Tour Champions. Riders will compete for a stake in the $250,000 USD prize purse and a maximum of 1000 TTR World Ranking points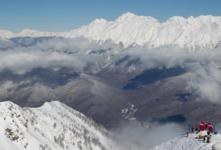 Sun 06 March 11, Krasnaya Polyana, Russia
2 Blue Bird powder days in Russia, and it was the Austrians that took the top-2 places overall, Britains James Stentiford narrowly missed out on the podium finishing 4th.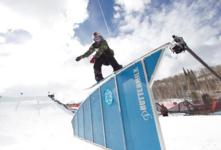 Tue 08 March 11, Aspen Snowmass, USA
The 17yr old Canadian landed the first ever backside triple cork 1440 in Aspen Snowmass last week. Check out this video.
Wed 09 March 11
With a long established history in Quebec, Canada, the RIDE Shakedown heads to Garmisch this weekend and is set to go off with a bang. The slopestyle course will feature a straight jump and a rail section that are equally weighted in the relaxed jam format