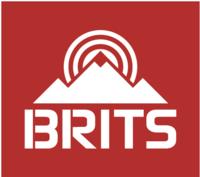 Snowboardcross
A little later than scheduled, the Trespass British Snowboardercross kicked off under the bright blue skies in Laax with the women's category and 13 year-old Maisie Potter from Wales took top spot with a time of 76.12 seconds. Coming in second place was 25 year-old Kate Foster from Sussex who crossed the line in 77.89 seconds for her second podium in as many years and Rowena Kealey placed third with a time of 78.41 seconds.
Maisie Potter quoted:"I wasn't expecting that, I fell on my second run but my first was good enough so I'm really stoked."
Next up was the men's turn and the boys stepped up to the plate and rode right until last lifts. 30 year-old James Foster from Sussex took his second gold in three years with a time of 69.79 seconds. Young gun Max Thidling proved he can kick it with the big boys - the 15 year-old picked up silver with an impressive time of 70 seconds flat. Bronze medal went to 29 year-old Simon Nicholson who came in with a time of 70.48 seconds.
James Foster quoted: "It was a good day we had some troubles this morning with the course but we worked them out and we actually got to run a race today which is amazing."
Trespass Snowboardcross Championships Results
Men Women
1st James Foster 1st Maisie Potter
2nd Max Thidling 2nd Kate Foster
3rd Simon Nicholson 3rd Rowena Kealey
Big Air
There were 12 spaces for men and six for women in the finals and it was a hotly contested battle in what judge Will Hughes described as "the highest standard of British snowboarding" he has ever seen. Contestants were stomping double-corked backside 10's, an array of switch backside 9's and a special mention goes to Jason Molyneux for landing a double backflip and sketching out of a triple. This year each rider had three runs to throw down their best shapes, with repeated tricks rendered null and void to whittle out any one trick ponies and encourage creativity.
Billy bagged gold with the trick of the day, a double-corked backside 10 as well as a cab 10 earning him 76 points. Chris Kightly picked up silver with a super tidy frontside 10 and a switch back 9, and in third place was Sam Turnball with a raucous double-corked backside 10 and a backside rodeo 720.
Billy Morgan quoted:"I didn't know how it was going to go, but I guess the judges must have liked it. I'm stoked to have regained my title."
This year the ladies took it to the next level and showed how much the women's side of the sport is progressing with spins off the large kicker as well as some styley tweaked out straight airs. Newcomer India Stephenson took gold spinning a backside 360 tail grab and a method off the large kicker, scoring an impressive 41.5 points. Last year's champ Katie Blundell from Devon picked up silver with a floaty backside 360 and Becky Menday took the final spot on the podium after landing a frontside 180, a method and only just failing to finish off her frontside 360.
India Stephenson quoted:"Today was a great day, the jumps were nice, it was sunny and it was so good to win."
Giro British Big Air Championships Results
Men Women
1st Billy Morgan 1st India Stephenson
2nd Chris Kightly 2nd Katie Bludell
3rd Sam Turnball 3rd Becky Menday
Halfpipe
Laax's tropical weather combined with MC James Thorne's whimsical banter had the crowd vibed on the banks beside the halfpipe. The hot weather did mean the pipe slushed-up as the day went on but that didn't' stop world class halfpipe runs being thrown down with huge methods, Mctwists and Haakon flips. Ultimately it was The BRITS' veterans Ben Kilner and Kate Foster who impressed the judges enough to land themselves gold.
The girls were first up and all-bar-one of finalists were born in the '90s, showcasing the next generation of female talent rising through the ranks in Britain. But it was 25 year-old Kate Foster's age and experience that shone through with her huge japan air and front and back 3's. 14 year-old Nathalie Silkstone picked up silver with a display of indies and methods as well as a frontside 360, a cab 3 and a backside alley oop. Becky Menday took bronze with front and back 3's as well as indy, nose, mute and stalefish grabs showing she has great promise in the pipe.
Kate Foster quoted:"It's really nice here at the Brits, in the World Cups it's a whole different kind of competition, but it's just as nerve-wracking here when you drop into the pipe because you've got all your friends here so you still want to ride your best"
Ben Kilner, Britain's most successful Olympian snowboarder, clinched gold with a colossal method, front 7 and 9 and a Haakon. He also dedicated his japan air on his last run to all those who have been affected by the earthquake in Japan. Dom Harrington had been looking hot all week in practice landing double Haakon flips and his first run was breath-taking. He stomped a huge McTwist, front 7, a techy haakon flip as well as both spaghetti and mute board grabs. In his second run Dom tried to pull out his double Haakon and failed but thanks to his solid first run it was enough for him to take his forth podium in as many years. In third place was former Olympian Dan Wakeman with a faultless run including a huge tail-grab, front 7, Haakon and one of his signature cripplers.
Ben Kilner quoted:"I absolutely love competing here, the Olympics has been a great comp for my career but here it's just great for British snowboarding so it's great to come every year. I just come out here and give it my all. It's an amazing place to come and show off all your tricks you've learnt throughout the year."
British Snowboard Halfpipe Championships Results
Men Women
1st Ben Kilner 1st Kate Foster
2nd Dom Harington 2nd Nathalie Gabrielle Louise Silkstone
3rd Dan Wakeham 3rd Becky Menday
Slopestyle
A toughly contested slopestyle championship drew the curtain on a week of world class riding that showcased just how high the level of British riding has become; with Billy Morgan taking his second gold of the competition and Laura Berry defending her crown.
The girls set the scene and defending champ Laura Berry fought off stiff competition with a strong and stylish run including a 50-50 to frontside 180 on the down rail followed by a rock and roll to 180 off the goal post feature. In her kicker line Laura stomped a tweaked out nose grab, backside 3 followed by a frontside 3. Katie Blundell, who qualified in first position following her consistently solidrunsin qualifiers, took silver with a frontside tail to Danish, a stylish back 3 and just sketched out on a backside 5. In third place was 14 year-old Nathalie Silkstone with a run that included a neat rock and roll on the goal post feature and a method and indy over the kickers.
Laura Berry quoted:"I won the slopestyle last year as well so I am pretty stoked. I got hurt in the middle of January so i haven't really been riding so it's good to come back and still be able to ride."
Next up it was the boys turn and Billy was once again on form with a super technical rail section made-up of frontside tail-slide, Danish to 270 off, a rock and roll to fakie, a double backflip over the first kicker and both backside and cab 9's to finish. Sam Turnball had an outstanding week and today was no different with the 19 year-old bagging silver with gap to tail-slide on the kink rail and spinning back 7, back rodeo 540 and a giant frontside 9 over the kickers. Finally, in third place was Scott Penman who threw down a crazy double frontflip over the first kicker and a tidy set on the rails with a switch board-slide and a front board-slide on the top down rail.
Billy Morgan quoted:"It was a close call, I didn't know what was going to happen but I'm pretty stoked to win. I did a lot of acrobatics when i was younger so I think that has probably helped. It helps to be able to pull things round back to your feet."
A special mention goes to 13 year-old Rowan Coultas who placed fifth after an astonishing section on the rails landing a clean front board-slide and backside lip-slide and stomped back 3, a killer method and a huge back 7 over the kickers.
British Protest Slopestyle Championships Results
Men Women
1st Billy Morgan 1st Laura Berry
2nd Sam Turnbull 2nd Katie Blundell
3rd Scott Penman 3rd Nathalie Silkstone
For more information visit www.the-brits.com