2012 hailed a success for Snowboard Jamboree
Fri 02 March 12
was a first for the Snowboard Jamboree organizing committee—a record of five World Cups in seven days!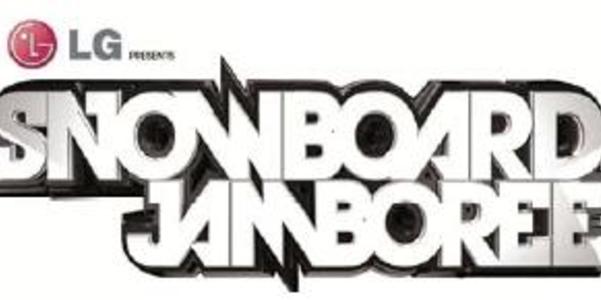 Little wonder Québec City area is now the snowboard destination on the circuit, holding the record for the number of disciplines at a single event. And we were only getting warmed up at the 14th edition of the LG/FIS World Cup—a massive SIX disciplines will feature in 2013! Corporation Coupe du monde de surf des neiges de Québec was pleased to show FIS representatives that we're all set for the 10th World Championships from January 16 to 27, 2013.
The Québec City area has hosted an event on the FIS circuit 14 times since 1997, and the organizers have 75 races to their name. No other venue can equal the number of races held in the Québec City area since the circuit began in 1994.
Uwe Beier, FIS race director for snowboarding, spent the week with the organizing committee to keep an eye on preparations for the Worlds: "We are confident that Stoneham will be ready to host the World Championships next January. A few technical elements can be improved over the course, but the event is set to be truly outstanding."
This success wouldn't be possible without the help of the event's accommodating hosts at Stoneham Mountain Resort. VP and general manager for RCR in Eastern Canada Daniel Rochon summed up the week in Stoneham for us: "Our whole team was proud to see some of the world's top athletes on our slopes for one incredible week. We can't wait to host the World Championships in 2013 and we'll do everything we can to help Gestev organize this headline event at Stoneham."
"The week was a busy one—expectations were high. We hoped to show FIS that absolutely everything is in place for next year and we'll keep working over the months ahead to make sure the World Championships are unforgettable," commented Martial De Rome, president of Corporation Coupe du monde de surf des neiges de Québec.
Changes in store for the Worlds
LG/FIS Slopestyle World Cup presented by Subway restaurants
Slopestyle has been on the World Cup calendar since 2009 and was added to the program at Stoneham for the first time this year. The discipline—especially popular with younger snowboarders—featured here for the first time with a view to the Worlds next year. It promises to be a real crowd pleaser, particularly with so many Canadians among the discipline's biggest names.
Changes have also been made to the Snowboardcross format. To the delight of all concerned, the men now hurtle down the course six at a time, making for even more intense, more spectacular races.
A program for all
Amateur competitions fueled by Chocolate Milk
As well as organizing competitions for the pros, the organizing committee works hard to help bring through the next generation of athletes with a series of amateur competitions. Every year the Slopestyle Jambo Jam Open, the Kinky Rail Jam (for and by girls), and the halfpipe are all activities that young people can try for themselves.
All day… and all of the night
Stairsmasters, presented by Tremblay Beer
Fashion Jam, presented by Tremblay Beer in collaboration with Rogers
Once again this year Stairsmasters wowed fans of urban snowboarding. Stairsmasters has been bringing downtown Québec City to life since 2006, and Snowboard Jamboree gives urban riders a unique opportunity to have their way with the ramps of Autoroute Dufferin—in complete safety and without having to worry about busybodies ruining their fun!
2012 Stairsmasters podium
1. Jason Dubois, Stoneham
2. Phil Jacques, Québec City
3. Pierre-Luc Desgagné, Québec City
Best trick: Jonathan Truchon, Saguenay
It's no secret: fashion and snowboarding are a perfect match. And Fashion Jam is the event to see and be seen at. Over the years the fashion show has become one of the headline events on the streetwear calendar. It's a feast for the senses as giant screens, the hottest trends from 21 leading companies and six up-and-comers, multimedia, and live DJs add up to a night out that's not to be missed!
Snowboard Jamboree… a little give and take
Montagne en ville, presented by Chocolate Milk
The community gives so much to the organizing committee. Be it grants or the 701 volunteers who generously give their time to make the whole adventure possible… and Snowboard Jamboree works hard to give back in return. The Montagne en ville event, for example, introduced 150 young people to snowboarding, thanks to a helping hand from Burton and Stoneham Mountain Resort who kindly loaned out gear and trainers to high school groups from the Vanier neighborhood—and the Motivaction Jeunesse and Limoilou en forme programs. Montagne en ville was still going strong on Saturday and brought smiles to the faces of around 60 local kids. Throughout the event, kids who were thirsty for a chocolate milk could drink one for a symbolic 25 cent donation to charity.
2012 Snowboard Jamboree at a glance
FIS World Cup: 14th edition in the Québec City area since 1997
Snowboard Jamboree: 7th edition
5 FIS disciplines: Snowboardcross (SBX), Halfpipe (HP), Parallel Giant Slalom (PGS), Big Air (BA), and Slopestyle (SBS)
523 elite athletes from 35 countries
Operating budget: $3.4 million
No. of volunteers: 701
150 media representatives
Prize money and gifts: $255,000 including $10,000 for the Stairsmasters
World Championships: January 16 to 27, 2013
10th edition
6 FIS disciplines: Snowboardcross (SBX), Halfpipe (HP), Parallel Giant Slalom (PGS), Parallel Slalom (PAR), Big Air (BA), and Slopestyle (SBS)
500 to 600 athletes
Twice as big as a World Cup
Next Story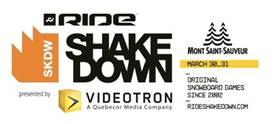 30-31 March 12
The Canadian event will be celebrating its 11th year at Mont Saint-Sauveur, Quebec, on March 30 and 31, 2012.
Advertisement