10,000 free lift passes at Ski and Snowboard Show!
Wed 12 September 12
EVERY VISITOR TO RECEIVE A FREE LIFT PASS IN ALL NEW PROMOTION!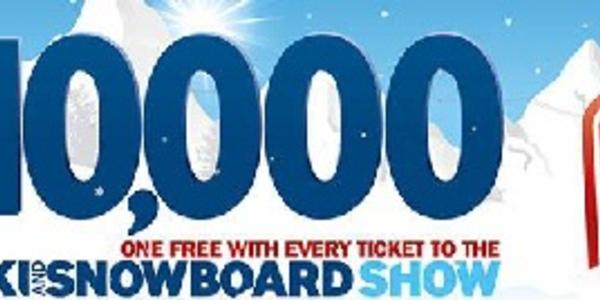 Today the Ski and Snowboard show has announced the launch of a mammoth, all new lift pass promotion - set to make skiing and snowboarding more accessible - by rewarding everyone who attends the show next month, with 10,000 free lift pass days being given away!
The eagerly awaited 2012 Ski and Snowboard Show takes place from 31st October – 4th November 2012 at Earls Court Exhibition Centre and is the UK's largest consumer winter sports show. This year is tipped to be the biggest and best yet as not only will everyone visiting get to enjoy the day's festivities but they will also be rewarded with a free lift pass on booking.
The lift passes can be used at some of the world's best ski and snowboard resorts including Chamonix, Verbier, Geilo, Aosta and Tremblant with even more to be confirmed.
Claiming the passes is simple: When booking a Ski and Snowboard Show adult ticket simply select the participating resort of your choice and take your printed ticket and reference number along to the relevant stand at the show to claim it.
For more information on the promotion visit:
http://www.skiandsnowboard.co.uk/ski-and-snowboard-show/10000-lift-pass-promotion/
Damian Norman, VOS Media Managing Director said "We are very excited about this year's Ski and Snowboard Show and feel it is going to be the best yet. This promotion is one of the biggest we at VOS Media have been a part of and the standard of resorts involved is exceptional. At a time when purse strings are tight, we want to help to lower the cost of a trip to the mountain. We really feel it will go a long way in making skiing and snowboarding more accessible for the British public."
Claire Burnet, Office de Tourisme de Chamonix said"Chamonix Mont-Blanc is extremely excited to be a part of this new lift pass promotion. We hope it will draw significant numbers of visitors to our stand at the Ski and Snowboard Show and ultimately bring new customers to Chamonix, whilst offering them a great value deal on their lift passes!"
Nancy Pelissier, VERBIER St-Bernard said "VERBIER St-Bernard is happy to collaborate with the London Ski Show 2012 for the Lift Pass Special Promotion. Additionally to our presence during the show, we are glad to offer lift tickets for the world-famous ski area of Verbier. It's an opportunity for us to thank our loyal UK customers and to attract new clients who would like to discover the extreme alpine experience the region is offering."
Next Story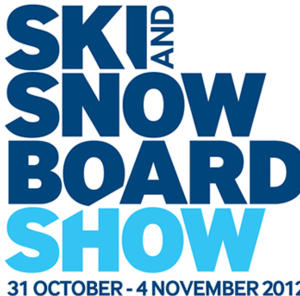 31 Oct-4 Nov 12
Ski and Snowboard Show gears up for winter 2013. Taking place between Wednesday 31st October to Sunday 4th November 2012 at Earls Court 2, London.
Advertisement