FWT Fourth Stop Location Changed To Snowbird, Utah
Sun 16 February 14
The SWATCH FREERIDE WORLD TOUR BY THE NORTH FACE® (FWT) announced the location of the fourth 2014 season stop has been moved to Snowbird Ski and Summer Resort, Utah, USA.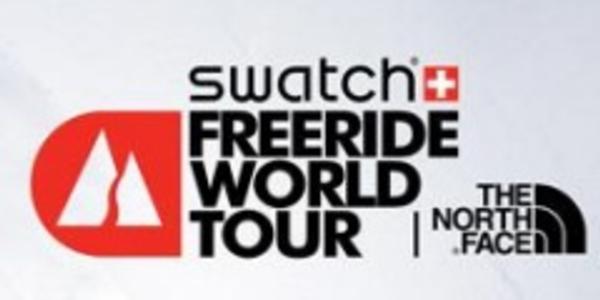 "Snowbird is honored to host the world's best big mountain skiers and
snowboarders
, including several athletes who call Snowbird home," said Dave Fields, Vice President of Resort Operations. "We have some of the best snow conditions in North America right now, and incredible terrain for this event."
Event organizers determined snow conditions at the originally scheduled location, Kirkwood Mountain Resort, are not yet suitable for competition, causing the change. First and foremost,
FWT
is committed to providing a safe and quality environment for the tour's athletes.
Snowbird's first possible day of competition is scheduled for March 1, 2014 with an open weather window through March 5, 2014. Fans around the world will be able to watch the action live on
www.freerideworldtour.com
. The event webcast is scheduled to begin at 9:30AM MST (5:30PM CET) the day of competition.
"The entire team here at Kirkwood is very disappointed in not being able to hold the FWT this year. After the tremendous success of last year's event, we were set to blow-it-out-of-the-park this year; until Mother Nature decided otherwise," explained Casey Blann General Manager at Kirkwood Mountain Resort. "That being said, we are hopeful the FWT will return to Kirkwood next year so we can continue to bring the most extreme skiers and riders onto our unbelievable terrain on The Cirque."
Snowbird is a veteran host of big mountain competitions, and is the home resort of several FWT athletes, including skier Oakley White-Allen, and four of the eight female snowboarders on the tour: Shannan Yates, Laura Dewey, Laura Hadar and Kaitlin Elliott. Located in Utah's Wasatch mountain range, Snowbird is famous for its diverse terrain and copious amounts of The Greatest Snow on Earth®. The robust FWT program at Snowbird will include an opening ceremony on the Plaza Deck Feb. 28 at 4PM, a jumbotron streaming the event live, festival village, men's and women's ski and snowboard competition, and closing party.
"FWT has encountered challenging weather and snow conditions all season. We are very grateful Snowbird has agreed to host the event with such short notice. Snowbird is famous for having a unique abundance and quality of snow, making it an excellent location for the event," said FWT Americas General Manager Adam Comey. "Utah is also home to some of the most enthusiastic freeride fans in the United States. We are excited to bring the world's premier freeride competition to the mountains they call home."
Following Snowbird, the SWATCH FREERIDE WORLD TOUR BY THE NORTH FACE® will continue its competition schedule in Revelstoke, Canada March 10 where the final athlete cut will be made for the Xtreme Verbier championship competition in Switzerland on March 22. The remainder of the schedule includes both men's and women's ski and snowboard competition.
For more information on the SWATCH FREERIDE WORLD TOUR BY THE NORTH FACE® and the event schedule, please visit
www.freerideworldtour.com.
Each event of the FWT will be broadcasted live on www.freerideworldtour.com.
Next Story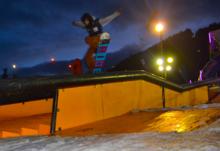 Sun 16 February 14, The Remarkables, New Zealand
Premier New Zealand ski operator NZSki has announced the start of work to seal 4km of The Remarkables ski area road in Queenstown as part of its $45 million redevelopment of the ski area.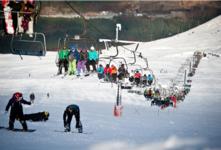 Wed 19 February 14, Nevis Range, United Kingdom
Busiest day on the slopes for 10 years for ski resort despite lifts still snowed in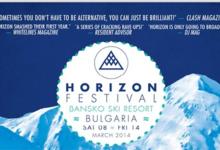 Wed 19 February 14, Bansko, Bulgaria
Horizon 2014 has now announced its final line up for its hedonistic, yet surprisingly affordable 6-day party, which returns to Bansko, Bulgaria from 8-14th March 2014.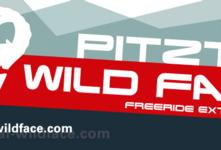 Thu 20 February 14, Pitztal, Austria
Weakness is not what either spectators want to see nor the competitors want to show when racing the Pitztal Wild Face.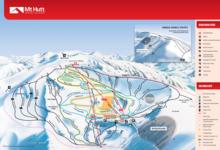 Tue 25 February 14, Mt Hutt, New Zealand
Work on Triple Chair plus terrain improvements promises exciting winter for Mt Hutt.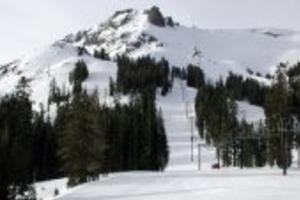 "A real advanced riders heaven, but not the place to go for a lads holiday."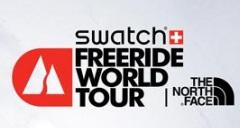 1 March 14
Swatch Freeride World Tour Kirkwood by The North Face® EVENT MOVED TO SNOWBIRD UTAH! Disciplines: Men's and Women's Ski and Snowboard
Advertisement