Ride Shakedown Mont Saint-Sauveur Quebec 2012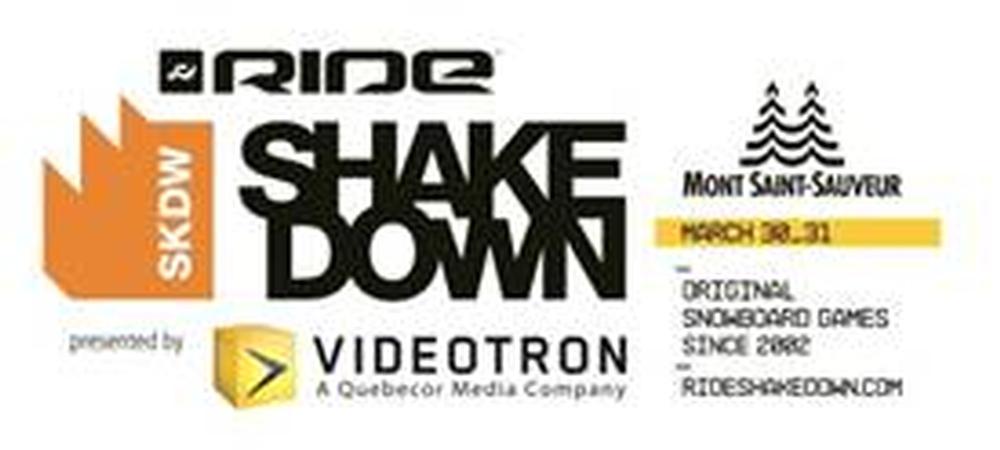 This year, the Ride Shakedown presented by Videotron, much like its American counterpart, will be rewarding its athletes more than ever. The total prize purse will increase from $35,000 to $50,000. As a result, the winner of the main event (jump-to-rail) will now walk away with a check for $20,000.
"We continue to develop our two events that have built up a very good reputation. Our mission is to develop and expose snowboarding, its athletes its lifestyle and everything related to the snowboarding world", proclaims Patryck Bernier, co-founder of Dizzle Entertainment, producing company of the Ride Shakedown. "Last year, over 25,000 spectators gathered at Mon Saint-Sauveur for the milestone 10th edition", he adds.
Dominic McKenna, Sales and Marketing Director for Ride Snowboards in Canada, the competition's title sponsor, is happy with the competition's visibility worldwide. "It is a well organized event that has grown to become established, credible and notorious. Everyone likes coming out to the Ride Shakedown, be it the athletes, industry people, or the fans."
Seen as a huge snowboard festival both for the forty-some international athletes and the 80 amateurs, the Ride Shakedown offers a unique competition format where there are minimal constraints on the athletes. The competition includes the mastery of two distinct disciplines: the jump (Big Air) and an original rail feature unveiled only on the first day of competition. Immersed in the heart of the action, the public enjoys an accessible and exciting front row seat.
Quebec native Sébastien Toutant, Ride Shakedown triple champion and X-Games gold medalist, is eager to master this unique course that always impresses by enabling high caliber performances. "Having a new setup every year is thrilling! We're always looking forward to the unveiling."
"I always want to compete in the Ride Shakedown, it's one of my season's musts", says Toutant. "It gives me an opportunity to compete in front of my family and friends. I love the atmosphere that's set by the thousands of people in the crowd. I also like that it is set up to be a friendly competition between athletes and the format doesn't put too much pressure on us. The competition is really up to par and the increased purse will definitely attract some big names in the world of snowboarding."
Once again this year, there will be Ride Shakedown qualification events throughout the winter in Quebec and in the USA. For complete details, turn to our website: www.rideshakedown.com.