New 6 Seater Chairlift For Verbier 2011-2012
Wed 09 November 11
Verbier is set to open a New 6 seater chair lift in Mayentset! To replace the two chair lifts at Mayentzet and La Combe.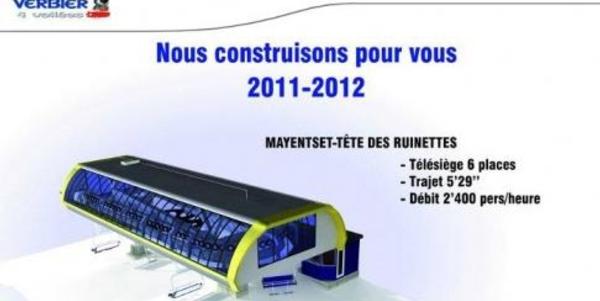 To replace the two chair lifts at Mayentzet and La Combe, Téléverbier is building a six seater disengageable bubble chair lift from Mayentzet (200m from Carrefour) to the Tête des Ruinettes. This fast, comfortable installation will enable mountain dwellers at the top of the resort to get to the region's middle section quickly. A paypoint will be available for clients.
Reinforcement of manmade snow
Following its policy of encouraging skiing from the beginning of November to the end of April, Téléverbier SA is reinforcing its manmade snow on the route that leads back to the resort between Mayentzet and Médran.
Next Story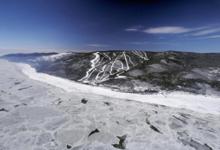 Fri 11 November 11, Panorama , Canada
Panorama Mountain Village will officially open for the winter season on Friday, December 9.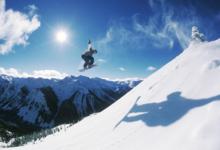 Mon 14 November 11, Kicking Horse, Canada
Kicking Horse is set to open on December 9th for the 2011-12 season. New features include new Learning Centre Facility and Redemption Ridge Traverse.
Wed 16 November 11
Zoe Gillings is about to finish her on snow training in Hintertux, Austria, before heading out to the first World cup SBX competition of the 2011/12 season on December 15th in Colorado, USA.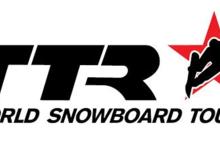 Wed 16 November 11, Laax, Switzerland
Innsbruck (AUT) 15.11.2011 - Burton Snowboards and LAAX have decided to postpone the Burton European Open from January 2012 to the end of February due to the current weather conditions.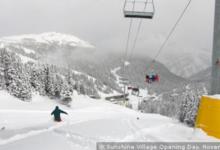 Wed 16 November 11, Sunshine Village, Canada
Sunshine Village is set to open this Thursday,November the 17th for the 2011-2012 season, a day earlier than they had inititally expected.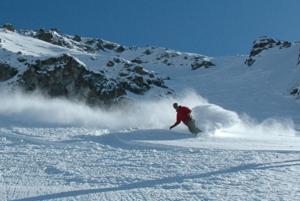 "Extremely good resort with some of the best extreme terrain in Switzerland and the world for that matter. "
Advertisement