Burton High 5 replaces Burton Open for 2012
Fri 15 June 12
The New Zealand Open is now called Burton High Fives and is an invite only 5Star TTR World Tour event.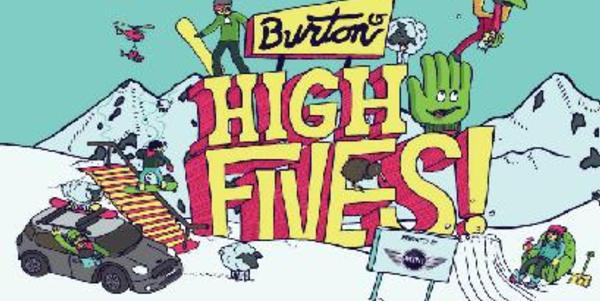 For those of you that were big fans of the New Zealand Open, we have some sad news....the
NZO
has retired.
Starting this summer of 2012, the
NZO
will become Burton High Fives taking place August 15-18, 2012. A fun, competitive event in which 60 of the world's top male and female riders will be invited to take part in HP and SS competition as well as unique team challenges.
Riders will not only be awarded for their individual performances in HP and SS, but will also be divided up into teams of 5 and will compete in team challenges like winter driving, skeet shooting and others.
Invite Protocol:
–Top 10 men from the Global World Ranking List for HP and SS
–Top 8 women from the Global World Ranking List for HP and SS
– 2 men
wildcards
per discipline and 4 women
wildcards
/discipline, plus 6 additional invites that can be used for men or women, HP or SS
-6 rookie riders (to be designated by Burton)
A prize purse of $80,000 total will be awarded: $
70k
for the individual competitions & another $
10k
for the team challenges.
Next Story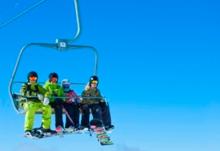 Mon 18 June 12, Mount Buller, Australia
The Bonza chairlift is the only new chairlift to be built anywhere in Australia or New Zealand this year!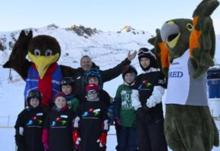 Tue 19 June 12, The Remarkables, New Zealand
The ski area opened as scheduled this morning thanks to cold temperatures which enabled consistent snowmaking throughout the week and topped up by some natural snow falls.
Wed 20 June 12
Echo mountain, just outide of Denver in Colorado, is currently up for sale. It's only 226 acres but only a third of it has currently been developed, and they build a great park every season. It's up for auction and sealed bids need to be received by August 2, so best get moving!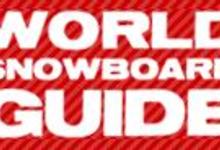 Thu 21 June 12, Falls Creek, Australia
Today saw fresh snow arriving at the Australian resorts of Falls Creek and Persiher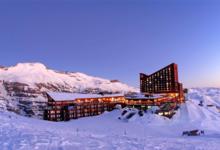 Fri 22 June 12, Valle Nevado, Chile
Valle Nevado, El Colorado and La Parva all invest heavily for the new season!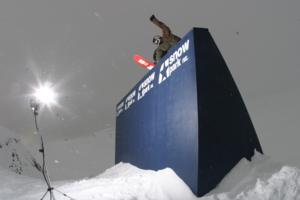 "Exactly what it says on the tin. If you like terrain parks, then its a must visit, otherwise don't bother."
Mens Big-Air Leaderboard
1. Parrot, Maxence (766.67)
2. Hansen, Kim Rune (705.01)
3. Tonteri, Roope (655.50)
4. Kotsenburg, Sage (640.91)
5. Truchon, Antoine (602.84)
Mens Halfpipe Leaderboard
1. Gold, Taylor (882.80)
2. Bretz, Greg (858.51)
3. Hiraoka, Taku (847.16)
4. Hirano, Ayumu (833.53)
5. Vito, Louie (713.54)
Mens Slopestyle Leaderboard
1. McMorris, Mark (968.03)
2. Sandbech, Stale (916.33)
3. Parrot, Maxence (905.33)
4. Thorgren, Sven (802.90)
5. Kotsenburg, Sage (785.45)
Womens Halfpipe Leaderboard
1. Clark, Kelly (1000.00)
2. Kim, Chloe (867.90)
3. Bleiler, Gretchen (851.23)
4. Farrington, Kaitlyn (796.03)
5. Gold, Arielle (773.27)
Womens Slopestyle Leaderboard
1. Anderson, Jamie (966.67)
2. Rukajärvi, Enni (883.43)
3. Norendal, Silje (826.98)
4. Derungs, Isabel (816.28)
5. Pancochova, Sarka (805.10)
Advertisement